The
Audience-First
St. Louis Digital Marketing Agency

Who are the clients that you desperately need to reach?
With your clients, your customers, your team. You light up when your product, service, or experience actually connects with those it's designed to help.
It's not just because you want to be successful. It's because you genuinely want to make other people's lives better.
And so, you build your organization's teams and systems. You refine them until they achieve maximum effectiveness. You live for those days when everything's working as it should.
But there's a problem (isn't there always?).
You feel like your online presence doesn't reflect the great work you do. Whether or not it looks beautiful, it doesn't help people transition from "thinking about it" to taking the desired action.
That's where we come in. At Black Raven, we create:
· Digital experiences
· Designed for your audience
· To meet your business objectives… whatever they may be.
If your digital marketing doesn't work the way it should, if it doesn't look beautiful, or if it doesn't help prospects convert, we can help.
What is audience-first
digital marketing?
Most organizations have a difficult time shifting perspectives and seeing themselves the way their audience does.
When we begin collaborating, we don't immediately ask, "What do you want to make?" Instead we start by asking:
Who is your audience?
Who are you?
What are your objectives?

The answers to these questions will be our guiding light for everything we create for you, as we connect your objectives to the needs, desires, and expectations of your audience. Sometimes this will completely change what you want, maybe even convince you that you don't need something from us at all, because in reality your audience doesn't need it either. We make sure that if you partner with us, everything we build together will be to meet a communication need for your vital audience.
Once we know who you're trying to reach, who you are, and how best to reach them, we go to work. Everything we make for your company is custom-tailored for your audience on your behalf to meet your business objectives. We will work with you to make sure it meets your high standards of quality and our high standards of technical excellence so that your deliverable looks (and works) real good.
Whatever we create, we see through to completion and deliver on time. Black Raven AFC will stick by your side, providing support, counsel, and service that ensures you show up in front of your audience and make an impact.
As data nerds and continuous improvement geeks we can't help but use all available information after deployment to make your deliverable even better. We'll analyze, strategize, and implement as much as you will let us to keep improving your connection to your vital audience.
Our Digital Marketing Services
Speak effectively to your audience through a custom-designed, attractive, and secure site.
Make every impression count through a focused SEO strategy created by an on-shore expert.
Leverage your online platform to develop and distribute fresh social media content.
Change the way your audience sees you by making cutting edge videos for your business.
Let your voice be heard by bringing in world class copywriting for blogs, case studies, press releases, and speeches.
Want to learn more? Connect with a Black Raven team member.
Get Started Creating Your Audience-First Online Presence
If you're ready to stop treading water and create:
A website that looks and feels like your brand
SEO or other web-based outreach that gets results
Content marketing that keeps leads warm and helps them convert
Social media content that brings life to your online presence
Videography that will put eyes on you on any platform
Don't move forward without an intentional, audience-first digital marketing plan. Instead, let Black Raven help you create something that speaks to those you want to reach most.
Get in touch with us and see if we can help you build a Marketing Roadmap for your business.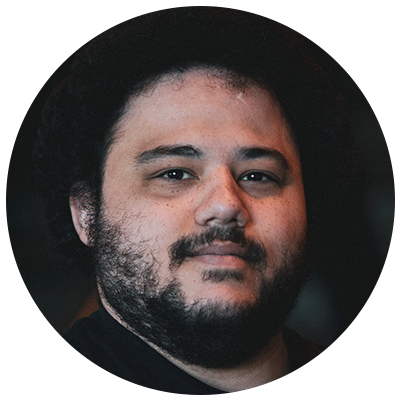 Brandon Kueker
web developer
Brandon Kueker is a web developer extraordinaire. At Black Raven, Brandon makes sure the technical aspects of the websites we build are working as they should be. He also helps provide out-of-the-box solutions to solve unique client needs.
An important value for Brandon is freedom, the ability to pursue what makes you happy in life. In his free time, he enjoys playing piano, video games, and movies with good twist endings.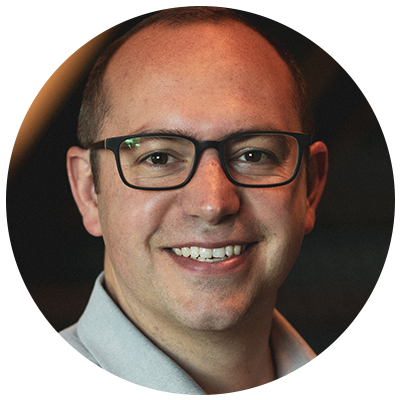 From for-profits to non-profits, Brian has spent the last 15 years helping organizations connect with their audiences. He's done this in roles as creator, manager, vendor, and client. Born in St. Louis to a large Irish family, he's a husband, a dad, a novelist, amateur student of astrophysics, zoology, and learning to drink good bourbon.
Brian's got two primary roles at Black Raven: The Glue, and The Grease. On the sticky side, he brings everyone together around a unified vision that puts people first. On the slick side, he helps things keep moving forward to make sure clients are getting better solutions. Brian keeps the team burning hot instead of burning out, while the audience gets served well every step of the way.
The scariest show he'd recommend on Netflix? Black Mirror
Jimmy Valere
Director of sales and marketing
Jimmy is Black Raven's "marketing expert." he provides businesses with everything they need to help them meet their objectives , all with a smile and a cup of Kaldi's Highlander Grogg in his hand
During his 10 years working for a fortune 100 corporation, Jimmy saw a critical need to make a bigger impact in communications and marketing by creating more utility for the audience. So, he decided to take his business experience and apply his passion to help business owners reap better results with their marketing efforts. When not at work, you can find him enjoying lively rhythms, good food, and the company of friends by the barbecue.
Recently Read: Endurance: Shackleton's Incredible Voyage by Alfred Lansing
Kyle can make virtually anything look cool. From client websites to the children's books he illustrates with his daughter, he's a designer through and through.
When Kyle isn't deciding which shade of purple he likes best, he's playing video games, improvising stories with his daughter, or baking the perfect chocolate chip cookie.
Currently Watching: The Queen's Gambit
Currently Singing: Jingle Jangle and Over the Moon soundtracks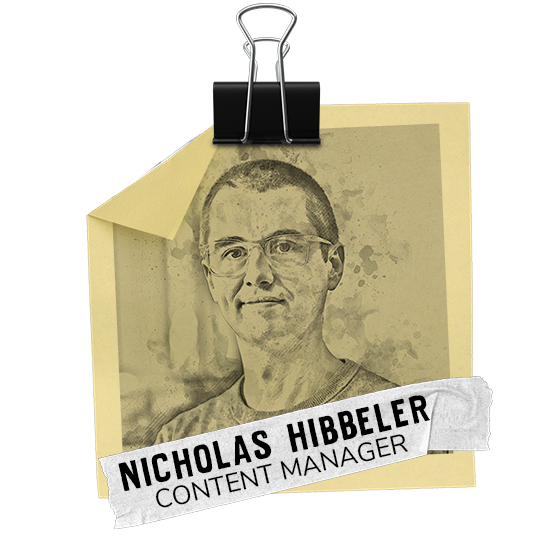 Nicholas Hibbeler
content manager
Nick Hibbeler is Black Raven's Content Manager, working with clients to develop and edit written content for their websites, blogs, social media, and more. Nick has worked in a variety of roles including developing training materials for remote work programs, producing live events, producing multimedia content, and offering freelance writing and editing services.
Nick lives in St. Louis, Missouri. He loves his friends, his family, and the chance to wake up every day and learn new things. There's a lot he likes to do in his spare time, but if you checked in on him, there's a good chance you'd find him taking a walk in Tower Grove Park, reading on the porch, or practicing piano by the window.
Tarina Tracy
Project manager
Whether she's working one-on-one with a client, managing workflows for the Black Raven Team, or keeping her husband and five children in line, Tarina is a pro at organization and communication. She enjoys working with people, getting to know the ins and outs of every project. Her curiosity and organizational skills make her someone you want on the job to keep things moving.
She loves spending time with her family at Six Flags, discovering new places to hike and camp, and playing with their adorable labradoodle puppy. To unwind, she enjoys mystery crime dramas, adventure shows, and reading inspirational stories. Tarina's choice for favorite live concert: U2 at Busch Stadium.