Chamber of commerce blends legacy and modernity to begin new chapter.
A strategic rebranding can position your business for growth.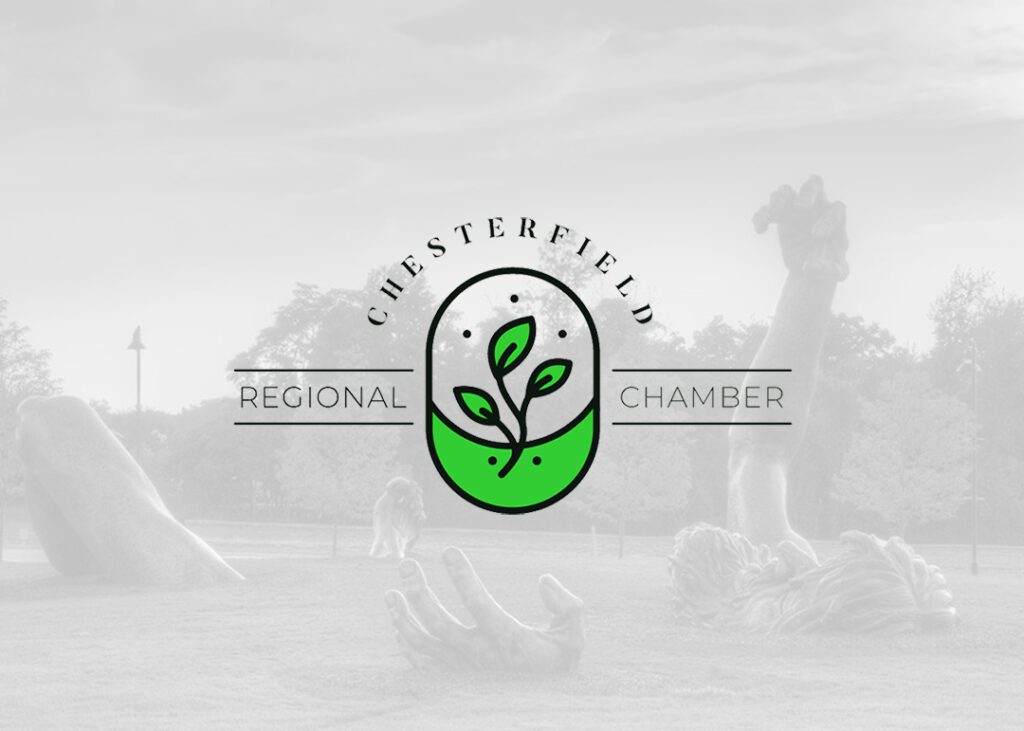 The Chesterfield Regional Chamber, previously known as the Chesterfield Valley Chamber of Commerce, stands as the largest chamber in the St. Louis region, boasting over 750 member businesses eager to engage with the community through networking, educational opportunities, and events.
Despite its prominence, the chamber faced a challenge with its former title, which limited its perceived scope beyond the Chesterfield Valley area. To accommodate its growth and attract diverse businesses, the chamber sought a strategic rebrand that would preserve its legacy, reflect inclusivity, and position it for continued growth.
The chamber needed to rebrand in a way that would preserve its legacy and reputation, but also reflect their growth and inclusivity, and attract a diverse range of businesses.
Black Raven began by conducting a comparative analysis. Comparative analysis is crucial to strategic rebranding. It allows the business to take a peek at what other successful organizations are doing and understand what's trending in order to make informed decisions. This analysis studied similar chambers across the country to understand how they structured their names and brands. Black Raven then organized a list of potential names that would align with the chamber's values and needs. Together, they worked to review the list and choose the best fit. The name was then brought to the chamber's board for a final decision. After it was approved, Black Raven moved forward with a plan to build a brand around the new name: the Chesterfield Regional Chamber. Black Raven designed a logo that was a nod to the chamber's five core values. It features a seed for each value, falling alongside the logo. It was rolled out in digital and print formats - creating a cohesive and modern brand identity for the chamber.