Introducing a Brand New Approach to a Saturated Market
Phoenix Solutions Counts on Black Raven to Communicate a Novel Approach to ITAD.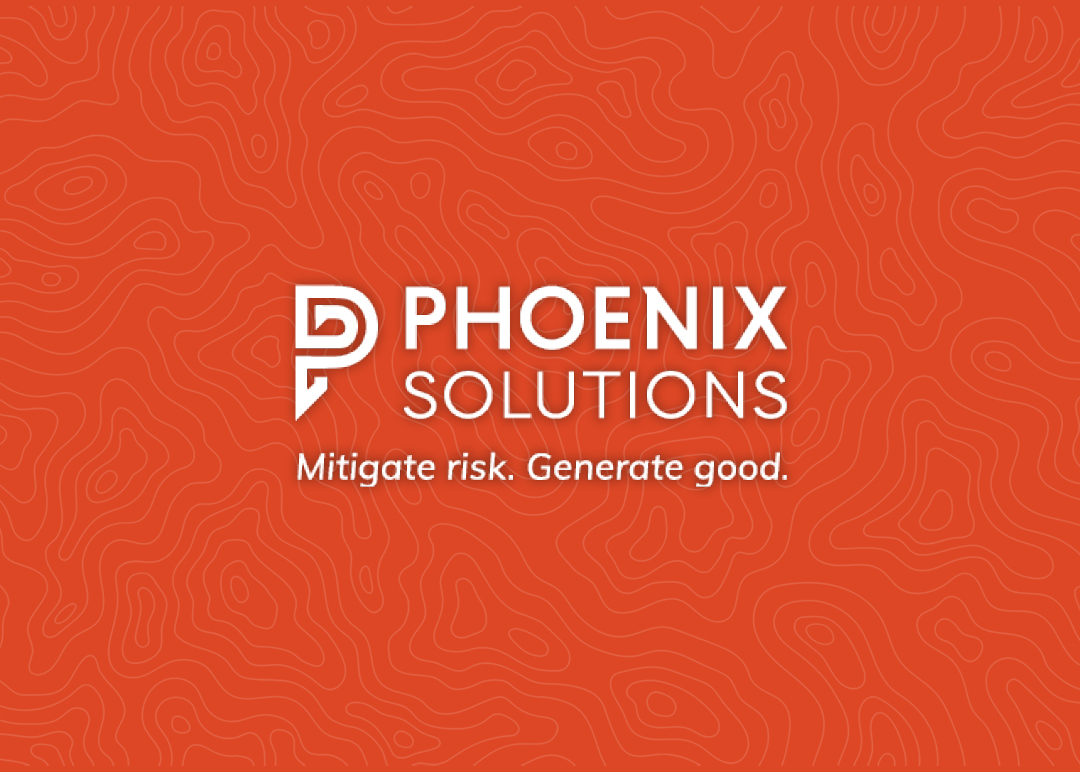 Phoenix Solutions is an ITAD (IT asset disposition) company. This means the businesses retain the value of their IT assets as those assets are destroyed or recycled, converting that value into charitable donations. They provide Value Recovery for Data Destruction, IT Recycling, and Reverse Logistics services with the goal of mitigating security risks and generating a positive in the communities of their clients.
Turning IT asset disposal and data destruction into a charitable giving opportunity is a new and exciting approach for Phoenix Solutions and its partners. The asset disposal market is saturated, and Phoenix Solutions CEO James Gordon needed to find a way to clearly communicate his new, innovative approach to businesses who could benefit. Doing so would require work to create new branding, messaging, and a website that could carry the torch for this young company with a transformative business model.
A new website for Phoenix Solutions needed to effectively communicate their unique value, and various services. It had to provide avenues to connect with existing clients, while gaining new clients through search traffic. Individual service pages were designed to be shared with prospective clients looking into one or more of Phoenix Solutions' services. The website includes multiple prompts to get an assessment, allowing interested parties to learn more about what Phoenix can do for them, and letting Phoenix Solutions collect their information to begin their CRM journey. With this functionality in mind, the website was crafted to exude Phoenix Solutions' newly-defined brand identity. Black Raven took CEO James Gordon through the Storybrand method in order to distill his brand's basic value proposition message and brand identity.
Black Raven flew in and worked with leadership to develop a brand identity that was suitable to the services and unique value Phoenix Solutions offered with its combination of traditional ITAD services and transformative charitable action. A site map was discussed and built, and a collaborative process of content development was implemented. Black Raven worked with Phoenix Solutions to cultivate their message, structure a website that could work as a resource for existing clients and attract new ones, and integrate CRM systems to help connect them with those who could benefit from their unique offerings. Their new website exists as a faithful representation of the Phoenix Solutions brand, telling the story of how your other businesses can make a real difference by turning their asset disposition and data destruction procedures into a new avenue for positive change.