The Difference Between a Logo and Your Brand
What Is Your Brand?
If your company could talk, what would it say?
What kind of language would it use? Would it sound young and hip or wise and distinguished? What sort of personality would it have? Would it be funky and fun or cool and understated?
Your brand is the culmination of many tangible and intangible qualities. It is the identity formed by a combination of your company's values and priorities, as well as the aesthetics and verbiage you use to represent that identity.
So What Is a Logo?
A logo is a graphical element that represents your brand. Think of it as a symbol that encapsulates everything your brand stands for – like Nike's swoosh, McDonald's golden arches, Target's bull's eye, or even IBM's simple but memorable "IBM."
How Important Is a Logo to Your Brand?
Very. It's essentially the symbol for everything that your brand represents. It's also an indicator of authenticity. When people see your logo on a piece of marketing collateral, on packaging, in a video, on a blog, and so on, they will automatically associate it with your company and its quality.
What Makes a Good Logo?
It needs to be simple yet memorable, but it doesn't necessarily have to be a symbol. IBM, for instance, just uses its three letters in a very distinct typeface. Designed by Paul Rand in 1972, the stripes were meant to convey a sense of unity and movement.
Your logo also has to be truly representative of the work you do, and it needs to convey a certain mood. Is it one of elegance, innovation, playfulness, or tradition? It's important to make sure your logo accurately reflects what your company represents and to not stray from that image. In 2010, GAP faced backlash after modernizing its classic logo. The replacement logo looked more suited for a web design company or a photography studio rather than a half-a-century old American retailer. For a rebranding effort that initially cost $100 million, it only lasted 6 days before the public's backlash forced the company to quickly revert back to its original logo.
A Note on Brand Style Guides
It's important to document everything about your brand's style. Be sure to choose both dark and light colors that you intend to use as a palette for your logo, web design, and graphics. Do the same with photos; for instance, document whether you are choosing warm color corrections over cool tones and vice versa.
But remember: branding is not all visual. Create a style guide for your copy that will help unify your written and verbal messaging across all mediums.
Need additional help with your brand or logo? Reach out to Black Raven AFC to see how we can help.
Editor's Note: This post was originally published in January, 2020, and has been revised and updated for accuracy and comprehensiveness.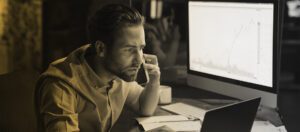 It's a question that might not cross your mind until it's too late. Depending on your circumstances, the answer can vary wildly. It could be
Read More »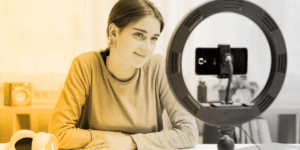 Since social media and video platforms have made their way into everyone's pockets, video has become an indispensable tool for businesses looking to effectively market
Read More »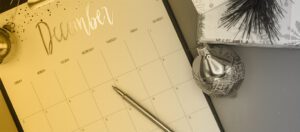 The holiday season presents a golden opportunity for businesses to connect with their audience in compelling and memorable ways. In this guide, we'll emphasize why
Read More »