Professional Website Versus DIY Website
What Should You Do?
So, you want a great website to showcase your brand online, move your brick and mortar sales to a digital storefront, or need to reach your customers in a more dynamic way? We know you're busy, so let us take some of the stress off your shoulders and simplify your search.
There are still two main choices when it comes to building a website:
a website built by a "pro"
a DIY website built by you (or your in-house team)
Finding which solution is right for you requires a deeper understanding of the principal differences between the two directions and a better understanding of the financial and opportunity costs.
REFRAMING THE VALUE OF A WEBSITE
Websites aren't just online business cards, they are a powerful extension of your business that can work for you 24/7. In short, a website is a living, breathing extension of your business i.e. an employee that never stops working even while you sleep. If you fail to correctly value your website to generate consistent recurring activity, you need to reframe your perspective. An employee working at minimum wage 24/7 would receive about $5,780/month to promote your business non-stop. This is what your website has the potential to accomplish.
Are you ready to invest in your hardest-working employee? In 2018, about 1.8 billion people purchased goods online spending about 2.8 trillion dollars. Future projections indicate that by 2021 online sales will hit the 4.8 trillion mark. Numbers like this indicate the invaluable nature of websites to businesses small and large.
THE COST OF DIY WEBSITES
Ostensibly the cost of a DIY Website can be "free." The best website builders in 2019 typically offer a functionally reduced freemium option for next to nothing but the cost of the domain (~$11.99/year). One of the most popular free website builders is Wix.com, which boasts impressive user statistics. The truth is it's now easier than ever for you to build your own website and put it on the interwebs.
Keep in mind, though, the cost of a DIY Website isn't "free.' While DIY websites appeal to our cost-cutting budgets, they have hidden costs users fail to measure. Opportunity cost is often a major overlooked factor. In other words, the value of the time spent building a website, as well as the ongoing time will it take to address ongoing maintenance, functionality, conversion tracking, optimization, and security?
The other hidden costs are even more insidious. The promise of affordability, which DIY offers, rarely produces the reality of profitability because business owners suspend their primary talents—which would otherwise build business—to invest in tertiary skills that are inefficient and unfocused, albeit essential. For example, Wix.com gives you the ability to build on their website designer in only 2 hours. What isn't factored into this time is the number of websites that never officially launch or never serve their intended function. How do we know? 3,000 websites expire every day which equates to over a million websites per year that are never finished, fail to generate valuable business, or are launched without achieving their intended purpose—and thus become value-less.
Ultimately, DIY isn't really "free" after all.
SO WHO SHOULD CHOOSE TO INVEST IN A DIY WEBSITE?
DIY websites are good for one to three man businesses with either the owner or another full-time employee willing to invest their attention on the project. Most of that time will be spent at launch, but they will also need to allocate time to do regular maintenance, security, and content development. Businesses within an in house designer with extra downtime are at an advantage as they can spend their time not working on other marketing projects if they have some leftover.
This is also a good option for someone on the job hunt who has a lot of time to spend through the trial and error of getting a website right without the risk of damaging their public brand as they learn web design on the job.
THE COST OF A PROFESSIONAL WEBSITE
According to Digital.com the cost to create a website for a small to medium business in 2019 is between $3000 and $25,000 on average, but a company can end up spending a lot more than that depending on the amount of content, unique functions and design, and variable integrations with 3rd party software. These are upfront costs, which means ongoing maintenance, security, hosting, expansion, and optimization aren't factored in.
There's also some opportunity cost that needs to be considered with a pro. Don't expect to just say, "Just make it look good," and be on your way. Working with a team like Black Raven means that while you aren't learning how to code you will be learning how to make a website for your company. What we mean by that is we, like any good digital agency, have a custom-tailored approach that allows a client to know virtually nothing about building websites at the start and leaves them understanding everything they would ever need to know about their website in the end (assuming they don't want to keep us on to support their website).
This isn't nearly as time-intensive as building your own site, but it does require regular strategy meetings to pour vision into the process and make sure you are getting exactly the website you and your business need. A website that connects your audience with your business objectives and pushes your company forward 24/7.
SO WHO SHOULD CHOOSE TO INVEST IN A PROFESSIONAL WEBSITE?
Invest in a professional website if you want to minimize your personal time investment while having a trusted expert take care of making it safe, secure, and sexy.
Photo Credit: garloon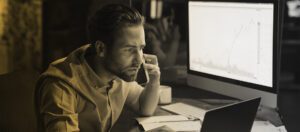 It's a question that might not cross your mind until it's too late. Depending on your circumstances, the answer can vary wildly. It could be
Read More »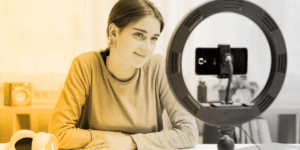 Since social media and video platforms have made their way into everyone's pockets, video has become an indispensable tool for businesses looking to effectively market
Read More »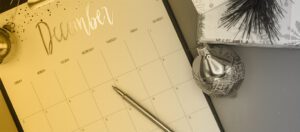 The holiday season presents a golden opportunity for businesses to connect with their audience in compelling and memorable ways. In this guide, we'll emphasize why
Read More »