What is Brand Voice? How Can You Build Yours?
"Your personal brand is a promise to your clients…
a promise of quality, consistency, competency, and reliability."
– Jason Hartman
This quote highlights the importance of building an enduring brand. Now that you are in complete control of your brand, you must ensure your products and services leave a lasting impact on your customers.
There are different elements that impact your brand building. Brand voice is one such powerful element.
Your brand voice reflects what your brand stands for. It includes the expression of your cause, identity, personality, and image through communication.
Some of the notable requisites of brand voice include:
Language and words that you use
Character and purpose
Emotions your marketing strategies intend to invoke
Why is it so important to have a cohesive brand voice?
Successful brands have a concrete purpose and personality. They have a recognized brand voice that depicts the same message with consistency, ubiquitously.
If you aspire to develop sustaining brand recognition, you need a consistency of thought, purpose, and action repeatedly. Frequent changes in brand messaging or personality make it difficult for the audience to know your core values exactly. As a result, all your attempts miss the mark and your brand fails to stand out a mile.
Your brand voice should fit your company culture and must be strongly synchronized with other branding tangibles. How?
Your brand logo should line up with the brand voice.

Plan your content calendar for topics that blend with your brand personality
Ensure there is no disconnect in branding.
How can you create your brand voice?
Know about your target audience: Know who your audience is. Only then you will be able to spell out your brand voice. For example: If you are selling health supplements, you need to determine the corresponding target demographics.

Get relevant, quantified data: Collect quantified data about your audience based on demographic and psychographic factors. Demographics include traits such as age, sex, income, and education. Psychographics include hobbies, interests, and goals of prospects.

Your voice must resonate with your business: Know the industry you are working in. Your brand voice must perfectly line in with the products and services that you offer.

Make a brand voice chart: Note down the brand attributes and create a brand voice chart with the following elements:

Brand voice adjective
Description of the chosen brand voice adjective and how does it speak of your brand
Do & Don't voice guidelines, identifying particular style choices you want to embrace and avoid.
Bear in mind the above-mentioned points and invest your crucial time and effort to develop a distinguishing brand voice. If you do it correctly, your brand will doubtlessly become everlasting in the minds of your audience.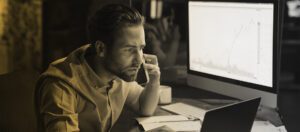 It's a question that might not cross your mind until it's too late. Depending on your circumstances, the answer can vary wildly. It could be
Read More »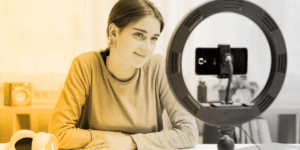 Since social media and video platforms have made their way into everyone's pockets, video has become an indispensable tool for businesses looking to effectively market
Read More »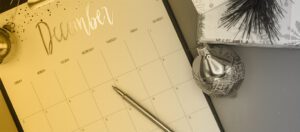 The holiday season presents a golden opportunity for businesses to connect with their audience in compelling and memorable ways. In this guide, we'll emphasize why
Read More »