Black Raven AFC Wins Web Excellence Award for Crucial Aviation Company Website Redesign
PRESS RELEASE
Black Raven AFC Wins Web Excellence Award for Crucial Aviation Company Website Redesign
St. Louis, MO, May 18, 2023: Black Raven AFC, a digital marketing agency, today announced that it has won a Web Excellence award for its redesign of the website for Crucial Aviation Company. The award was presented by the Web Excellence Awards, a global organization that recognizes excellence in web design and development.
The website redesign was led by Black Raven Creative Director Whitney Vioski. Vioski said, "We wanted to create a website that would showcase Crucial Aviation Company's expertise and capabilities in a way that was both visually appealing and easy to use. We're thrilled that the Web Excellence Awards recognized our work."
Black Raven CEO Brian Moncey said, "We're honored to receive this award from the Web Excellence Awards. It's a testament to the hard work and dedication of our team, who are committed to creating high-quality, user-friendly websites that help our clients achieve their business goals."
The website redesign for Crucial Aviation Company features a modern design, clear and concise messaging, and a focus on user experience. The website also includes a variety of features that make it easy for visitors to learn more about the company's services and products, including a blog, a portfolio, and a contact form.
The Web Excellence Awards is a global organization that recognizes excellence in web design and development. The awards are judged by a panel of industry experts, and winners are selected based on criteria such as design, usability, and content.
About Black Raven AFC:
Black Raven AFC is a full-service digital marketing agency that provides website design and development, SEO, digital content creation, video, and social media marketing. Founded in 2019, the company has established itself as the premier builder of Audience First digital marketing roadmaps.
About Crucial Aviation Company:
Crucial Aviation Company is a leading provider of aviation services. The company offers a wide range of services, including aircraft sales, aircraft maintenance, and aircraft charter. Crucial Aviation Company is headquartered in St. Louis, Missouri.
How does your marketing stack up?
In 20 questions we can show you how well your marketing is (or isn't) doing.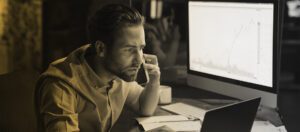 It's a question that might not cross your mind until it's too late. Depending on your circumstances, the answer can vary wildly. It could be
Read More »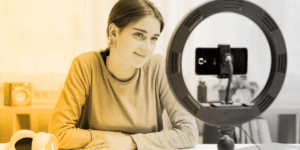 Since social media and video platforms have made their way into everyone's pockets, video has become an indispensable tool for businesses looking to effectively market
Read More »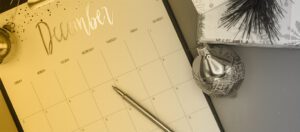 The holiday season presents a golden opportunity for businesses to connect with their audience in compelling and memorable ways. In this guide, we'll emphasize why
Read More »