Creating Content for Your Blog Strategy
An "Audience First" approach to making memorable content
Every blog strategy should have the same fundamental purpose: Use content to get your target audience to take a specific action that brings them closer to purchasing your goods or services.
So what content should you use?
Here's some guidance:
Think Audience First
As seasoned marketer and author Ann Handley once said, "When we create something, we think, 'Will our customers thank us for this?'"
If the answer is no, then the content isn't worth creating.
The same goes for blog content you might create for leads and prospects. But before you give them something they would thank you for, you need to know who they are.
This is why "audience first" drives all that we do here at Black Raven. The best web content is highly personalized for the people you're trying to reach. So when choosing what to create and post as part of your blog strategy, you need to understand who your vital audience is, what they care about, and what exactly you want them to do next.
Optimize for Search
Your blog strategy can do a lot of things:
Build brand credibility
Help capture emails
Demonstrate your thought leadership and expertise
And much more
However, your blog needs to first perform well on search because 68% of all online experiences begin with a search bar.
To succeed, you need to know what keywords your target audience uses to get answers to their questions and what content is doing the best job ranking for those keywords. This will guide the types of content you create for your blog, including the topics and the overall execution.
Mix and Match Content Mediums
Your blog is a bit like the '90s one-hit wonder, Extreme: It needs more than words.
Bottom line: webpages with imagery convert better than those without imagery.
Short-form posts with lots of line breaks (like this one) won't necessarily need as much imagery embedded in them. But even this post has a header image.
Longer-form blog posts (800-1,000 words) are best when broken up with visual elements such as:
Embedded videos
Images
Charts, graphs and tables
GIFs.
Pull quotes
Some posts can even just be 200 words of content that provide context for a video or an infographic – meaning the words are mainly there for search engine optimization purposes, and the visuals take center stage.
Other Things to Think About
Consider your blog's layout: Should you have different sections or topic filters on the main page? Where are the calls-to-action in each post? Are they in the text or are they visual and graphical elements like banners and buttons? How often should you post new topics?
The right answer to all these questions is whatever works best for your audience. Always keep them in mind as you work towards building those vital relationships for your business.
Editor's Note: This post was originally published in January, 2020, and has been revised and updated for accuracy and comprehensiveness.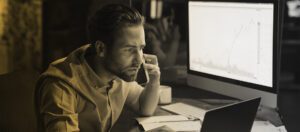 It's a question that might not cross your mind until it's too late. Depending on your circumstances, the answer can vary wildly. It could be
Read More »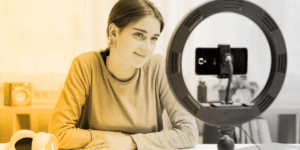 Since social media and video platforms have made their way into everyone's pockets, video has become an indispensable tool for businesses looking to effectively market
Read More »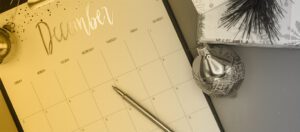 The holiday season presents a golden opportunity for businesses to connect with their audience in compelling and memorable ways. In this guide, we'll emphasize why
Read More »