What Is a Brand-Identity Video?
Leverage the power of video to make your brand stick in your audience's mind.
Every time you see an icon of a white apple with a bite missing from it, you know you're looking at an Apple product. Every time you hear the 'Microsoft Windows Startup Sound,' you know you're encountering a Microsoft product.
Why can you recognize the brands through their logo or their sound? Because those elements are part of that brand's identity.
What is "brand identity"?
Brand Identity is the personality of your company and how you want your potential consumers to feel when they encounter your brand.  Your company name, logo, tagline, typeface, color scheme, sound – all these components make up your brand identity.
Why is brand identity important?
One main reason: building recognition and brand loyalty.
Strong brand identity makes your brand recognizable by the simple elements of a logo or a typeface. You don't even need to mention the brand name any longer; the other unique components become the face of your brand.
When you are easily recognizable, you are also more memorable. Your audience now has your brand imprinted in their heads. Your brand then becomes their go-to solution in the niche you specialize in, eventually building brand loyalty.
Why video?
Here's why you should focus on building your brand identity through videos:
They're more attractive than text for a large segment of your audience.
It's a faster way of communicating a story.
It is easy to share them with others on various platforms.
How can you make a good brand identity video?
Know who your targeted audience is. Your goal needs to be to create a video that benefits the viewer the most. Here are some tips for making sure your video is one that fully appreciates your audience and its wants and needs:
Clearly define the audience: their demographics, interests, and pain points
Make the video worth your time and money by creating something that will connect with those who watch it
Answer your audience's questions
Explain the "what's in it for me" factor – how does the audience benefit from your brand?
Editor's Note: This post was originally published in February, 2020, and has been revised and updated for accuracy and comprehensiveness.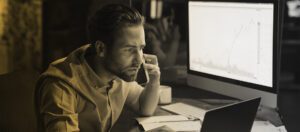 It's a question that might not cross your mind until it's too late. Depending on your circumstances, the answer can vary wildly. It could be
Read More »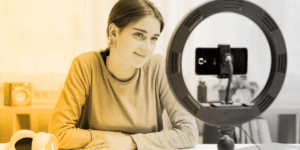 Since social media and video platforms have made their way into everyone's pockets, video has become an indispensable tool for businesses looking to effectively market
Read More »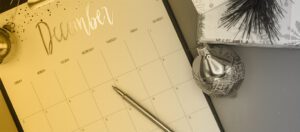 The holiday season presents a golden opportunity for businesses to connect with their audience in compelling and memorable ways. In this guide, we'll emphasize why
Read More »