Define Your Strategy for The Big 4 Social Media Platforms
Center Your Strategy on The Big 4 Social Media Platforms
Social media offers an easy, effective way for businesses to reach their customers and target audience. There is an ever-increasing list of social media platforms. You need to find out which platforms your audience is using and focus your efforts there. A good place to start building your social media strategy is with "the Big 4" social media platforms. This is because of their large number of users and cultural relevance. With well past a billion active users, these platforms represent the largest audience in the world. Here's what you need to know:
Twitter
Twitter is mainly used as a text-based platform that is great for news, quick messages, or what some call 'microblogging'. Each 'tweet' is limited to 280 characters and readers expect each tweet to either be informational or entertaining. Many users like Twitter for its ability to scan through tweets quickly.
Users typically flock to Twitter for what's called 'live tweeting'. This happens during popular events, including elections, the Oscars, or sporting events like the Super Bowl. Users update their followers with play-by-play reactions to results and updates. Some businesses have seen great success with live-tweeting.
Twitter has approximately 211 million daily active users (38 million of which are in the United States) with most of these users being in the 25-35 age range.
Advertising on Twitter saw a major increase in 2020. $808 million was spent on ads in Q3 of 2020 alone. Twitter offers multiple ad formats to choose from:
Run a promoted tweet that targets certain demographics or interests
Directly promote your account, which encourages people to follow
Run a "promoted trend" that will show up in the trending topics list
Promoting a trend can cost upwards of $200,000 a day, making it the most expensive type of ad to run.
The biggest advantage to advertising on Twitter is that you can very narrowly define your target audience and upload target lists. Another upside to Twitter is that you only pay for the people who do the exact action you are wanting out of your ad (follows, website visits, etc.).
Facebook
Out of the big 4 social media platforms, Facebook is the most popular. It boasts 2.91 billion monthly active users (as of October 2021). The biggest age demographic to use Facebook is the 25-35 age range and roughly 7 out of 10 U.S. adults use Facebook. Facebook is unique in that it has a wide variety of uses – connecting with friends or colleagues, sharing images and videos, posting news articles, and even just sharing thoughts and opinions.
One of the most successful strategies for businesses on Facebook is creating posts that show off their teams like sharing Halloween costumes, birthdays, or anniversaries. Some brands utilize the creative energy of their audience through user-generated content. Businesses can also make announcements that directly relate to their customers or how their business might change.
It's no surprise that with Facebook being the most popular social media network, it is also the most used by marketers. 93% of advertising marketers use Facebook. When advertising on Facebook, you are also advertising on Instagram. Your ad can show up in users' feeds, stories, searches, and even messenger.
There are many types of ads, campaigns, objectives, and targeting options on Facebook. Like Twitter, you can upload a list that targets specific people by email, username, phone number, etc. Of course, every industry and business is different but Facebook performs very well for many people.
LinkedIn
LinkedIn brands itself as a platform for professionals. On this platform, people in similar industries can talk shop and compare processes. It offers many avenues for connection like joining groups with like-minded people and finding webinars that are curated to your interests. LinkedIn has grown in popularity because it offers valuable networking opportunities. It also features typical social media activities like sharing life updates, achievements, and the occasional relatable meme.
LinkedIn offers a wide variety of ad types that each serve a different purpose depending upon your advertising goals. Do you want brand awareness? Use Sponsored Content that will show up in your followers' feeds. Want to make direct contact with your audience? Give Sponsored Messaging a try.
You can tweak objectives for each ad and use different ad formats for the same objective. They also offer Text Ads that appear on the top right-hand side and can build strong leads. Or you can use Dynamic Ads that speak to audiences directly through personalization, using their name, photo, or job title. Creating ads on LinkedIn is incredibly user-friendly compared to other platforms. Just be sure that you have built an audience on LinkedIn so you can benefit from ads on a platform that has such a specific purpose.
Instagram
Instagram started off as a photo-sharing platform and became popular through its ease of use. In the beginning, it was all quick photos of people's dogs, kids, and mundane activities like sharing their meals. It has since transformed into a place where people specially curate their feed and their 'aesthetic'.
I argue that Instagram paved the way for influencers and even popularized the term. Instagram differs from Facebook in that you don't just follow friends—you can follow pages that reflect your interests, political accounts, celebrities (another difference from Facebook), baking, and hobbies.
There is an Instagram account for just about everything. People can shop, research their interests, and find services on Instagram. There are 1.4 billion active users on Instagram and it is especially popular with the 18-29 age demographic, drawing in a much younger crowd than other top platforms.
Most advertisers will build a campaign on Facebook and let it run on Instagram, with or without an Instagram account. However, it is possible to run ads exclusively on Instagram.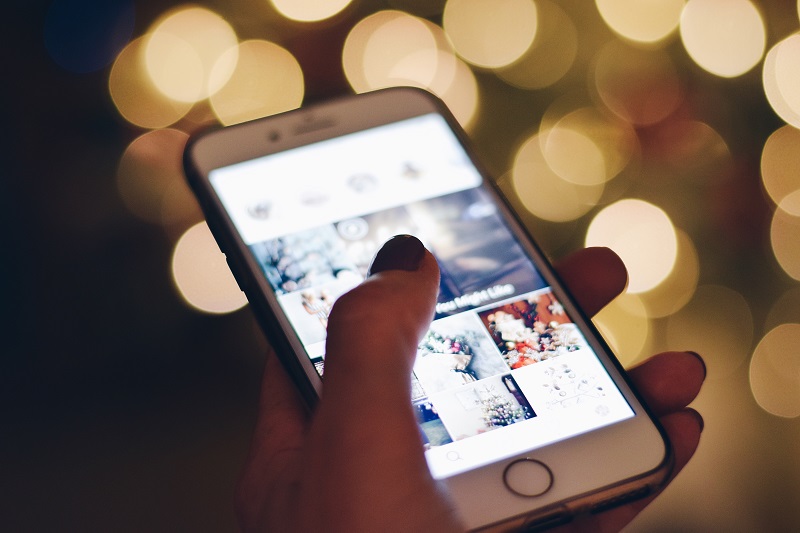 INSTAGRAM ADS
The simplest way to create an ad on Instagram is to simply boost a post. Targeting is limited to area, age, gender, and some interests (the options are pretty limited and some are very obscure). Another drawback is goal setting—you can only choose to have a goal of more profile visits, more website visits, or more messages to your account.
Conveniently, your advertising budget can range from $1 to $1000 per day and your campaign can last 1 to 30 days. My advice here would be to build your campaign on Facebook so that you can get specific with targeting, objectives, and generally have more control. If your audience is exclusive to Instagram and you want to do a very simple campaign with little to no hassle, Instagram is your best option.
Other Social Media Platforms Outside the Big 4
Some industries are served by social media platforms that cater to specific audiences. Talk to your customers to find out what sites may be popular with them. Are they on Facebook more than Instagram? Do they even use LinkedIn? Maybe they're on a less traditional platform like Reddit or Snapchat?
SPECIAL INTEREST SOCIAL MEDIA PLATFORMS OUTSIDE THE BIG 4
There are 444 million monthly users on Pinterest. It is a great platform for promoting content, keeping up with trends, and driving traffic to your site. If you're putting effort into other platforms, then Pinterest might not be right for you. It can be hard to gauge traffic on Pinterest and takes a lot of time to curate the right content and create an aesthetic that will attract consumers.
Reddit is a forum-based platform that draws in 430 million monthly users with its sense of community and forum threads on anything in the world you might be interested in. This platform is great for a 'boots on the ground' type experience where you can gauge what your consumers want to see from you. Generally speaking, it's great for learning what real people are saying and what they want to see from your industry.
TikTok has blown up in the past 3 years and boasts 1 billion monthly users. TikTok is a place to humanize your brand. If you have funny, entertaining, or sharable content or want to participate in trends, this is a great place to post more relatable content that meets your customers where they are at. Since the introduction of the 'Discover' feature on Snapchat, many businesses have taken advantage of the platform. Discover is a great place for tutorials, behind the scenes, and cross-posting videos from platforms like TikTok. There are roughly 500 million active monthly users on Snapchat but experts predict that they will see a slow decrease in 2022.
You don't need to become an expert at all of these social media platforms, you just want to focus your efforts where your audience is and be present on that social media to meet them where they are at.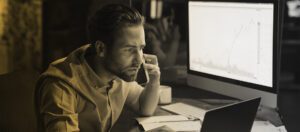 It's a question that might not cross your mind until it's too late. Depending on your circumstances, the answer can vary wildly. It could be
Read More »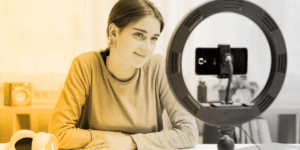 Since social media and video platforms have made their way into everyone's pockets, video has become an indispensable tool for businesses looking to effectively market
Read More »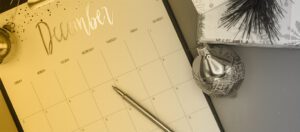 The holiday season presents a golden opportunity for businesses to connect with their audience in compelling and memorable ways. In this guide, we'll emphasize why
Read More »