Developing An Effective Logo That Will Connect With Your Audience
A logo identifies your company or business. It turns peoples' attention toward what you represent and stand for. It is important to have a logo that intrigues your followers.
The process of logo development follows with the execution of some important phases. Let's learn about them:
Discover: Understand the vision, values, and goals of your brand. Brainstorm about your brand's story. Who is your target audience? What are the attributes of your brand? Content is really important, i.e. what is the prime usage of the logo.

Explore: Do a comparative analysis of branding and logos before embarking on the design process. Educate yourself and get started with the following.

Familiar: What brands is your target audience familiar with? Start with this objective and analyze the logos of brands.
Adjacent: What brands will your prospects use in parallel when using your brand? Look for adjacent brands to get the inspiration to dive deep into the logo and branding analysis.
Competitive: Scrutinize the logos of your competitors. Take their positives and use them to create your logo and stand out.


Design: Create some logos based on the inputs you have extracted from the above phases. Choose the right vector graphic designing tools, fonts, colors, and scripts.

Refine: Evaluate your logo. Is it great or mediocre? Check the fonts and colors. Does the logo make a long-lasting impact? Bring it to perfection.

Define: Define a set of guidelines about logo usage. Include positioning, layout, color, orientation, and other relevant details.
Do you get that WOW factor seeing your logo?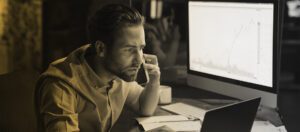 It's a question that might not cross your mind until it's too late. Depending on your circumstances, the answer can vary wildly. It could be
Read More »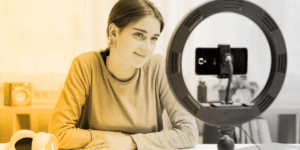 Since social media and video platforms have made their way into everyone's pockets, video has become an indispensable tool for businesses looking to effectively market
Read More »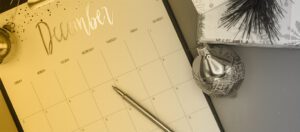 The holiday season presents a golden opportunity for businesses to connect with their audience in compelling and memorable ways. In this guide, we'll emphasize why
Read More »