A CRM Guide to Getting Started
If you have customers, you need a way to manage your relationship digitally.
Go Digital or Go Home
Customers are the lifeblood of your business. They create the "why" behind what you create and infuse energy into your organization. If you're doing it right, your business should be growing and that means more of those awesome customers.
However, a lot of customers means a lot of relationships. Good problem to have, right? Well, it is only if you have the means of managing those relationships to bring superior service and connectivity to those customers. Otherwise, large numbers of customers can easily drown a business. Luckily, technology allows businesses to connect to customers in a way that's manageable yet still meaningful.
What is a CRM?
Customer Relationship Management software is also known as a CRM system or just "CRM." Simply put, it's an application that helps you manage your customer relationships. It keeps living records of all interactions with all your customers, including:
How the customer became involved with your company
What products and services the customer uses
How much customers spend
Contracts, service-level agreements, etc.
Contact information
A record of all phone calls, emails, and in-person meetings
Any and all customer support queries
Loyalty/membership records
And plenty more, depending on your business's needs
Is a CRM Used for Sales or Marketing?
CRMs were traditionally created as sales tools. Businesses mainly used them to track sales-qualified leads, which are leads that have already passed through the marketing phase and are ready for sales conversations.
CRM's other customary utility is to track interactions with existing customers (like the ones we mentioned earlier).
In both contexts, the CRM helps sales by allowing businesses to make timely interventions with sales leads or with existing customers. For example, a CRM might send a notification to follow up with a prospect's procurement team, or it might automatically notify you when an existing client's contract is coming to an end.
Having said that, many CRMs are versatile enough to also manage marketing campaigns. HubSpot offers a free basic CRM and then offers marketing functionality as an add-on. This allows full integration with fewer hiccups than using different platforms to manage both sales and marketing campaigns.
Is a CRM Right for Your Business?
Absolutely. When you have a lot of customers, it can be hard to keep track of your communication with them, especially if they're high-touch customers like in business-to-business services or long-consideration business-to-consumer markets like banking. Add in things like spending habits, contact info, and contract agreements, and you have your hands full. Thankfully, CRMs can manage all of that and more.
CRMs really are the best way to manage customer relationships with the intent of keeping your individual customer's needs in mind.
What Are Some Reputable CRMs?
Some well-rated, web-based CRMs include:
HubSpot (one of Black Raven's favorites)
Salesforce
Zoho CRM
Insightly
Pipedrive
Microsoft Dynamics 365
You can learn more about some of these via PCMag. It also helps to hear what real users have to say on G2 about the top CRMs for various types of businesses.
How Do I Set Up a CRM?
That depends on the CRM and your organization's needs and wants.
No matter what, the first thing you need to do is set a goal for what you want to accomplish by integrating a CRM. You need to identify all of the stakeholders within your business and outline what each person/group needs from the system.
After your goals are established, you need to import all of your client contacts. Leading CRM providers typically make integration with popular email clients relatively painless, so if that's where your contacts live, you shouldn't have too much trouble. Regardless, email integration is something you'll need to do sooner or later.
You'll also need to set up filters for the types of activities you want alerts for and create sales/marketing campaign/deal stages. Website integration is also an option for some CRMs and can be helpful for sales and marketing automation purposes. Once you've completed your setup, you will be well on your way to having a streamlined customer relationship management system.
What's Next?
Ultimately, what you're trying to do is fundamentally change the way you do business by creating a better way to take care of your customers. Not a small task, to say the least, but a very worthy pursuit. Saddle up for a lot of hard work ahead, but be ready to reap the rewards for your customers and for your sales as you start gaining a better understanding of how you interact with those vital individuals you serve.
Photo by Gajus-Images
Editor's Note: This post was originally published in December, 2019, and has been revised and updated for accuracy and comprehensiveness.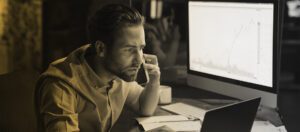 It's a question that might not cross your mind until it's too late. Depending on your circumstances, the answer can vary wildly. It could be
Read More »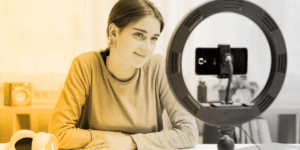 Since social media and video platforms have made their way into everyone's pockets, video has become an indispensable tool for businesses looking to effectively market
Read More »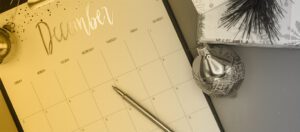 The holiday season presents a golden opportunity for businesses to connect with their audience in compelling and memorable ways. In this guide, we'll emphasize why
Read More »