Why Websites Need Continual Care
Maintaining your business's website is anything but a set it and forget it endeavor.
It's time to get serious about your content strategy. Here are six reasons why taking care of your website is important:
1. Because Taking Care of Your Users Is Crucial
You need to assume that your website is worth visiting for your users (if it isn't, hit us up). Returning users need more than what they saw the last time they visited. This is why your website's content is key.
A content strategy designed around giving real value to your users means regularly creating new and interesting content for them to digest. To do this, make sure you're frequently adding things to your website such as photos from your latest company event, new case studies that show how you take care of your clients, new blogs, and white papers that help your client's industry move forward.
2. Because Security and Site Health Keep You and Your Clients Protected
Security is reason enough to keep an eye on your website. The first step in security is how you set up your site. From choosing a reputable hosting provider to implementing security features like two-factor authentication and strong password requirements, you can't have a secure site without starting off on the right foot.
But having a secure site goes beyond your setup at launch. You also need to do regular site maintenance, core updates, plugin updates, malware scans, visual site checks, and a whole lot more.
So while some of your security will happen when you choose the right hosting option, that only gets you so far. You need to make sure that new users are following proper procedures, old users are deleted, and your site is kept up to date and in tip-top shape.
3. Because Your Brand and Content Strategy Changes
Your content strategy should reflect your brand as it evolves.
Your site should reflect your brand's current identity, its target audience, its values, its product and service offerings, its business information, etc. If it doesn't, you'll hurt your credibility, confuse customers and prospects, and foil your own SEO efforts.
You probably aren't changing your logo and colors every day (if you are, stop it already). Your brand, however, grows as your company grows. Have you matured your voice? Have you repositioned an existing service line to appeal to a new audience? Is your team growing and you need to change the way you showcase your employees? Business happens every day and your brand needs to keep up online as well. 
4. Because There Are Algorithmic Updates and Regulatory Changes
There are the overarching search-engine algorithm updates – like Google's decision to factor page speed into its ranking criteria, or when it switched to mobile-first indexing, leaving many publishers scrambling to figure out responsive design.
Then there are globally consequential regulatory updates, like the General Data Protection Regulation, or GDPR. There are also local considerations, like the California Consumer Privacy Act, which became effective January 2020, and has led other states to create similar regulations.
In the case of algorithm updates, failure to proactively adjust can result in severe ranking penalties for your SEO Strategy. Regulatory oversights, meanwhile, precipitate legal penalties.
(If for no other reason under the sun, maintain your website so you stay on the right side of the law.)
5. Because SEO and Website Performance Are Vital to Your Business
Then there's the strategic marketing need for maintaining your website:
Earning backlinks to your site to improve its authority scores

Creating new blog content to help you rank for new keywords

Optimizing old landing pages so they have a better chance of performing in search engines

Modernizing UX to better engage site visitors and drive up conversions
Never assume your website will be found on the web. Every day, millions of new blog posts are published. Website publishers tenaciously compete for real estate on search engine results pages (SERPs). You can too, as long as you are dedicated to understanding and utilizing SEO practices.
And never presume that once found, your site will do what you need it to do. Monitor key search engine optimization (SEO) and website performance metrics to ensure your web presence isn't falling behind your competitors and that your pages are converting to real business.
6. Because Broken Links and Other Technical Issues Can Be a Real Problem
Some web addresses get moved without ever getting redirected, or they're taken down entirely. But that doesn't mean the hyperlinks to those pages just go away. They persist, and if unaddressed, they lead to 404 errors that negatively impact your site's performance in search and degrade the user experience. To consumers, broken links lead to broken trust.
Other technical issues that you should be constantly optimizing your site for include:
Browser compatibility

Checkout processes

Conversion forms

UX and design issues

Spam (AKA, toxic, spammy links back to your site that you need to disavow to prevent more ranking penalties)

Proper indexing
Don't Go Chasing Waterfalls
There are a lot of reasons not to work on your site every day, we get it. But your site will be working every day. So will the hackers, the search engines, and, most importantly, the users with whom you need to connect. Make sure to give your website the TLC it needs and keep taking care of your website. If you don't know how (or don't have time) to take care of your site, reach out to Black Raven, and we'll take care of you.
Editor's Note: This post was originally published in December, 2019, and has been revised and updated for accuracy and comprehensiveness.
Photo by halfpoint.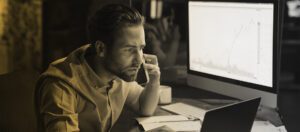 It's a question that might not cross your mind until it's too late. Depending on your circumstances, the answer can vary wildly. It could be
Read More »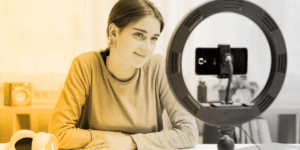 Since social media and video platforms have made their way into everyone's pockets, video has become an indispensable tool for businesses looking to effectively market
Read More »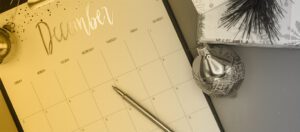 The holiday season presents a golden opportunity for businesses to connect with their audience in compelling and memorable ways. In this guide, we'll emphasize why
Read More »