How to Leverage Website Analytics for Growth
If your goal is to grow your business, you've found the right blog post.
This crash course covers the basics of using website analytics to reel in more leads. Because more leads means more potential customers – and that means more growth opportunities.
1. Use Data to Understand Your Audience
So who are these potential leads, anyway? The best way to get to know who's visiting your website and who you want to visit your website is with audience data. Start with:
Your CRM: Home in to data about every lead and customer, including why – and how – they got in touch with the business and what products or services they bought. This will give you a sense of who you want to target.
Google Analytics: Understand audience demographics, including which visitors take what types of actions; learn if your site is targeting the right people and getting them to take a desired action.
2. Benchmark Your Performance and Set Goals
Google Analytics will also show you overall site performance, including:
How many sessions you're generating.
How visitors are finding your site.
How many users leave your site after visiting just one page.
Which pages are generating the most traffic.
What actions visitors are taking, if any, on your site.
This information will clue you into where things are going wrong and how to right the ship. (There's some trial and error involved in this phase, so let us know if you need some guidance.)
3. Execute and Measure
Once you have your audience and your site benchmarks, get to work. If, for instance, your goal is to increase traffic from search engines, use keyword research tools (like SEMrush or Ahrefs) to figure out what phrases and search terms to target in your content. Measure your results with Google Search Console.
And by the way, make sure your site is technically sound. All the content in the world won't help a fundamentally broken site.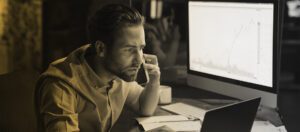 It's a question that might not cross your mind until it's too late. Depending on your circumstances, the answer can vary wildly. It could be
Read More »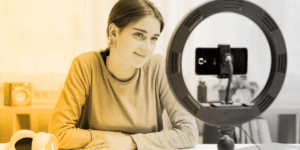 Since social media and video platforms have made their way into everyone's pockets, video has become an indispensable tool for businesses looking to effectively market
Read More »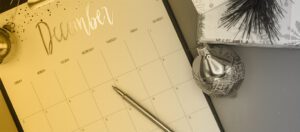 The holiday season presents a golden opportunity for businesses to connect with their audience in compelling and memorable ways. In this guide, we'll emphasize why
Read More »