Innovative Website Design Trends to Look For in 2021
Websites have become sales funnels for every kind of business. With changing web technologies and frameworks, the websites have evolved too. In fact, User Experience on sites has tremendously improved over the years and is expected to get even better.
Web designers are continually pushing the boundaries of great design and providing cutting edge UI/UX.
With that said, let's take a look at a few innovative web design trends to look for in 2021:
Image Source: https://www.apple.com/airpods-pro/
Open any leading app or website such as Instagram or Apple. You will find them offering a darker theme as an alternative. The reason for this practice is:
Dark mode works as a night mode, reducing the strain on eyes
Improves the contrast ratio
Makes design or other elements more visible
It makes the site look more elegant.
Recently, Apple, in their iOS 13, added a dark theme followed by Instagram and WhatsApp. Another intangible benefit of the dark theme is that it is excellent for OLED screens, as they save energy and extend the screen-life.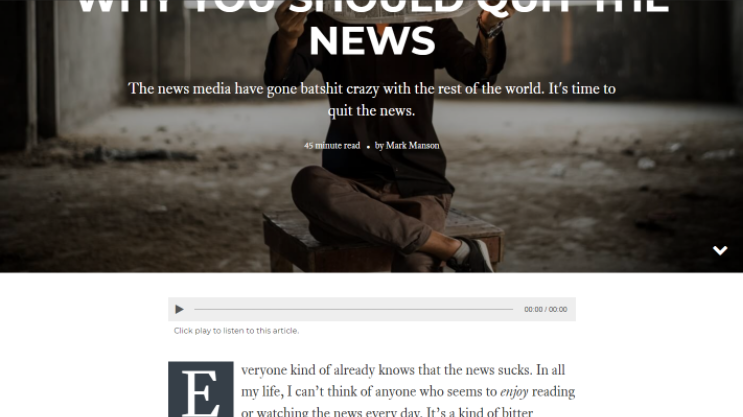 Image Source: https://markmanson.net/why-you-should-quit-the-news
In this era of podcasts, what could be better than the audio version of your blog posts or articles? Let your visitors listen to your website content and engage with it. There are multiple ways to do it: you can hire someone to record your text content or invest in a text-to-speech converter.
Image Source: https://www.effectlab.gr/
Geometric shapes are the thing of the past. 2021 is all about asymmetrical designs or organic shape. These are fluid shaped that don't involve any straight line and are inspired mainly by nature. Think of the hills, lake, rivers, or cold foggy night while designing a web.
Source: https://99designs.com/profiles/jpsdesign/designs/1621936
Floating images, shapes, or elements grab the user's attention as it pops out, giving a realistic effect. Initially, this design practice was used carefully as it affected the page speed. But in 2020-21 web technologies allow you to combine this approach without compromising with the loading speed. Moreover, floating elements are not just restricted to images. You can float videos, body text, headings, buttons and more.
Voice User Interface (VUI):
Not to be confused with the audio content. Here, we're talking about voice chatbots and virtual assistants that can change the way we search for information, take notes, and more. Imagine how VUI could help people with disabilities navigate and utilize your website!
Only a handful of sites are leveraging this design trend now. If you want to come across as a thought-leader or an authority in your industry, then consider investing in this trend.
In 2021, design trends will come with a mix of old (yet evergreen) bold fonts and textures followed by futuristic dark mode and engaging UI/UX.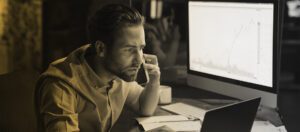 It's a question that might not cross your mind until it's too late. Depending on your circumstances, the answer can vary wildly. It could be
Read More »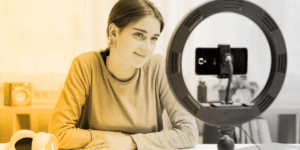 Since social media and video platforms have made their way into everyone's pockets, video has become an indispensable tool for businesses looking to effectively market
Read More »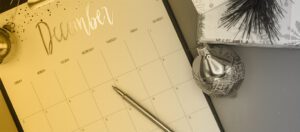 The holiday season presents a golden opportunity for businesses to connect with their audience in compelling and memorable ways. In this guide, we'll emphasize why
Read More »