Music Licensing: Finding a relevant Sound
A sound injects emotion into a video. In video marketing, the choice of sounds matters a lot. It can make a difference in the success of the video marketing campaign.
However, choosing captivating and suitable music for your video campaign can be quite challenging. Agencies with deep pockets can afford to hire musicians, but low-budget marketers struggle to do so.
Fortunately, we have listed below the best royalty-free music sites to turn to get high-quality music and boost your video campaign results. Here you go:
PremiumBeat – Shutterstock-owned PremiumBeat possesses one of the most diverse collections of royalty-free music online. With over 10,000 tracks across different genres, moods, artists, instruments, beats per minute, and duration, there's not a single track of PremiumBeat that's NOT worth your video.
Also, you can expect top-quality customer service from PremiumBeat, which means you're unlikely to get stuck anywhere.
Epidemic Sound – If your videos are of a corporate category, then Epidemic Sound is the choice you won't regret making. Its tracks are featured on YouTube and Facebook videos garnering over 20 billion views each month.
You can use their easy-to-use search functionality to find the best suitable soundtrack for your video. However, music licensing is a bit tricky for beginners, but Epidemic Sound takes care of all the legal rights in the simplest manner.
Artlist – Making soundtracks for companies like National Geographic, Microsoft, and Toyota, Artlist offers a plethora of tracks across different mood, theme, genre, tempo, and instrument. Artlist has partnered with some of the finest indie artists to create tracks.
Artlist is one step ahead in pricing terms from its rivals as its payment plans and timings are quite hassle-free.
Music Vine – With over 160 independent music producers, you can pick from the wide variety of genre, mood, energy, vocals, and other factors. Furthermore, Music Vine has a separate section for its artists so that their audience can follow them and explore their artwork.
When it comes to licensing, it has a ton of licensing options. So, you're unlikely to get confused in legal matters. Its interactive user interface and useful functional platform set Music Vine apart from others.
Conclusion
At last, make sure you understand downloading and using background music from a legal as well as creative perspective. Study a thing or two about copyright laws and Creative Commons (CC) licensing. This will give you full confidence while using background music for your video.
Ignoring the legal part may land you in trouble attracting heavy penalties! So, make some effort to learn about licensing, you won't regret it.
On the other hand, don't pick music that doesn't match your video niche. For instance, if you put educational videos, relaxing-type music can make learners feel sleepy.
Have you tried any of these websites above to find your video a soundtrack?
Or did we miss any of your favorites?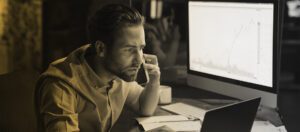 It's a question that might not cross your mind until it's too late. Depending on your circumstances, the answer can vary wildly. It could be
Read More »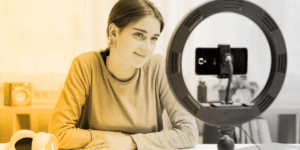 Since social media and video platforms have made their way into everyone's pockets, video has become an indispensable tool for businesses looking to effectively market
Read More »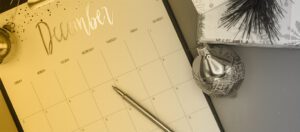 The holiday season presents a golden opportunity for businesses to connect with their audience in compelling and memorable ways. In this guide, we'll emphasize why
Read More »