Select Blog Topics, Plan Posts and Impress Your Audience
Blogs can be an effective tool for SEO, driving website traffic, and giving users informational value for their visit. But just because you publish a blog does not mean anyone will read it. Knowing how to select blog topics, post on schedule, and engage your audience is vital to an active blog.
To attract engagement that will turn readers into customers, blog content must be relevant, interesting, and speak to the right audience.
How Should I Select Blog Topics?
You may be tempted to start with a list of topic ideas for your business blog. However, as with any marketing plan, you must first identify your target market. Will you write with existing customers in mind, to generate interest in potential customers, to communicate with referral sources, or to educate the general public?
If the purpose of your blog is to drive traffic to your website, search engine optimization (SEO) needs to play a part in your choice of topics. This means making sure that when someone plugs a word or phrase into Google, your blog comes up in the results.
SEO tactics can help bring readers to your blog. Here are some proven blogging methods to keep readers engaged once you have their attention:
Show your expertise and educate the audience about a relevant topic.
Address customer pain points and your company's solutions.
Speak about industry trends.
Do a product or service comparison for your industry.
Mix timely content with pieces that are evergreen (topics with lasting relevance).
Answer FAQs.
Offer "Tips and Tricks".
Create an Editorial Content Calendar
Consistently putting out new content will keep the search engines happy and keep readers coming back. Decide how often you will post and come up with a schedule. Remember that the writing, review, and publication process all take time. Create an editorial calendar to map out upcoming posts in a realistic timeframe and stick to it.
"But I'm Not a Writer!"
Like any other piece of content, your blog will represent your business—for better or for worse. Not every business has someone on staff who has the time or ability to create blog posts that are well-written and compelling.
Outsourcing to a professional content writer is often a good investment. Experienced content writers are experts at matching the tone and voice of business clients. They know what's necessary for SEO and can help generate a list of topics. They can maintain the content calendar, while you focus on other aspects of your business.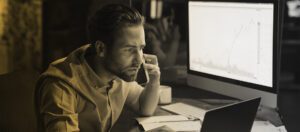 It's a question that might not cross your mind until it's too late. Depending on your circumstances, the answer can vary wildly. It could be
Read More »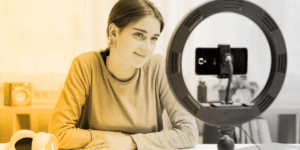 Since social media and video platforms have made their way into everyone's pockets, video has become an indispensable tool for businesses looking to effectively market
Read More »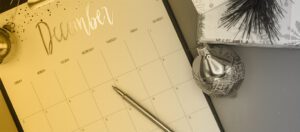 The holiday season presents a golden opportunity for businesses to connect with their audience in compelling and memorable ways. In this guide, we'll emphasize why
Read More »