Gain 5-Star Reviews: Turn a Bad Online Review Into a Good One
When you open up your business to public reviews, you open it up to the bad as well as the good. For all the wonderful business that stellar reviews bring in, just one or two negative reviews can undo all that goodwill. To gain more 5-star reviews, sometimes you have to attempt to change your bad reviews.
In this series, we've been sharing how best to go about getting those 5-star customer reviews online. In this piece, we take a look at the flip side: Bad reviews, and what you can do to turn them into net-positive experiences.
Why Bad Online Reviews Happen
Most online review platforms are sophisticated these days. Rarely do reviews come from competitors or internet trolls. Most come from verified customers.
A bad review from a customer is a signal that they feel they are not being heard. That means every bad review is an opportunity as well. Treat every bad review as if it were a call to a customer help desk. Your job, as a customer service agent, is not to argue with the customer or defend your company. Your job is to get to the root of the issue to see if you can re-establish a good relationship with the customer.
Be Ready to Respond Helpfully to Gain 5-Star Reviews
Here are some best practices for responding to those negative reviews:
Thank them for the feedback. This sets a positive and professional tone, and it lets them know you are listening.
Tell them you've noted their issues. Again, it's about showing you are taking them seriously.
If you have multiple locations, ask which they visited. This signals that you are following up.
Ask if there is anything you can do to make the situation right again. And if the request is reasonable, go ahead and do it!
If there's no resolution in sight, talk about what you can do going forward. Sometimes, there isn't an easy resolution. Maybe there's a firm company policy that can't be changed, for example. You can still ask the customer for the opportunity to serve them again in the future. Set expectations for what that should look like.
You won't always be able to remedy a bad online customer review, but if others see that you are professional, considerate, and sincere, that will take much of the "sting" out of a negative review.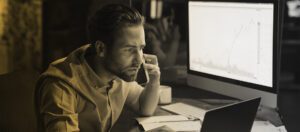 It's a question that might not cross your mind until it's too late. Depending on your circumstances, the answer can vary wildly. It could be
Read More »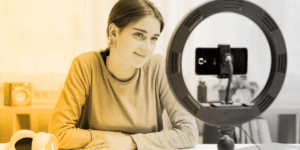 Since social media and video platforms have made their way into everyone's pockets, video has become an indispensable tool for businesses looking to effectively market
Read More »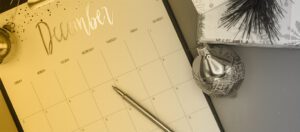 The holiday season presents a golden opportunity for businesses to connect with their audience in compelling and memorable ways. In this guide, we'll emphasize why
Read More »