Using Instagram Reels: Why and How?
Utilizing Instagram Reels is a great way to help you maximize your reach on Instagram. Reels allows you to record entertaining 15-second video clips from Instagram Stories.
You can share Instagram Reels on your Feed with your followers. If your account is public, you can share them in the Explore and make them available to the larger Instagram community.
How can you use Instagram Reels?
Click on Reels present on the bottom of the Instagram camera. You will find a plethora of editing tools on the left part of the screen that help you create interesting reels. Some of the main editing tools are:
Record: You can record reels based on your preferences, such as one at the time, all together, and uploading videos from the gallery. A progress indicator shows you the status of the reel recording.

Audio: You can add your own voice or songs from the Instagram music library when recording a reel with it. When you use original audio in a reel, you will be credited for it. If you are a public account user, other users can also use your audio by clicking on "Use Audio" from your reel.

AR Effects: You can choose diverse AR effects from the effects gallery to make your reel more vibrant.

Timer and Countdown: Specify the timer and press the record button. You will get a countdown for the time you have specified. Once the countdown is over, the recording will start automatically.

Speed: You have the liberty to adjust the speed of the audio or video. You can either set it to footpace or quick pace depending on your need.

Align: You can arrange objects from some old clips in order to create beautiful transformations for instances such as changing dresses or adding new people into your reel.
Once you have created Reels, the next step is to share it with your audience.
Users with a public account: Share your reel in the Explore tab. This offers high exposure to a large community of Instagram users. You can even post the reel to your Feed and share it with your followers.

Users with a private account: You can control the privacy settings for your Reels. If you want them to be accessible to your followers only, share them to the Feed. No one can use your original Reel audio or share your reel with other users who don't follow you.
How can you watch Reels?
You can watch Reels in your feed that have been customized according to your interests. You can comment, like, or share the reel with people you want.
What are "Featured Reels?"
At times, you will find featured reels in your Feed. "Featured Reels" are a collection of reels that offer engaging content. If your reel gets a spotlight, you get a notification.
The future of Instagram Reels is very promising. It's the right time to get started with Instagram Reels if you are looking forward to leveraging your brand.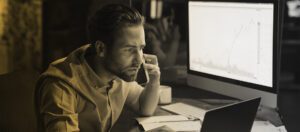 It's a question that might not cross your mind until it's too late. Depending on your circumstances, the answer can vary wildly. It could be
Read More »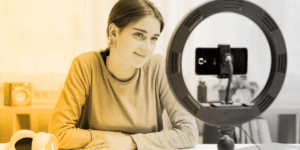 Since social media and video platforms have made their way into everyone's pockets, video has become an indispensable tool for businesses looking to effectively market
Read More »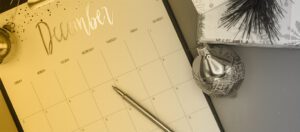 The holiday season presents a golden opportunity for businesses to connect with their audience in compelling and memorable ways. In this guide, we'll emphasize why
Read More »