Who Owns My WordPress Site?
It's a question that might not cross your mind until it's too late. Depending on your circumstances, the answer can vary wildly. It could be your web developer, your hosting company, or maybe it's your nephew who set it up years ago, and you can't even log in anymore. Or, you could be in control yourself. Let's dive into what ownership means and why it matters.
Ownership Matters: Your Digital Real Estate
Our philosophy is this: when you work with us, you truly own your website content. Think of it as the keys to your digital real estate. When we launch a website, we place those keys right in the middle of the table for you to pick up and drive away. This isn't just symbolic; it's real ownership. You have the full rights to your website, and you can use it precisely as you need to, with no strings attached. You're never locked out.
Education is Key: Empowering You
We're not just about building beautiful websites; we're also passionate about educating our clients. We provide comprehensive training on how to use and manage your website. We'll even show you how to back it up and move it away from us if you ever choose to. Now, this is where it gets interesting – many web development companies would hesitate to give clients the keys to "quit" them. But not us.
Giving Clients The Power to Quit and Reasons to Stay
We firmly believe that true ownership means you have the power to walk away if you want to. Yet, here's the fascinating part: when we empower our clients with this ability, very few ever use it. They stay with us, not because they're trapped, but because of how we take care of them. It's not just about the control; it's about the partnership.
Imagine having a website that you couldn't access, couldn't modify, and didn't understand how it was set up. Unfortunately, this is the reality for some businesses. They're not getting to do their essential work because they're bogged down with website frustrations and a lack of control. That's not how it should be.
Your Website, Your Control, Our Support
At Black Raven, we don't just leave you with ownership; we offer ongoing support plans. We migrate your website to our secure Flywheel account, ensuring you have the tools and knowledge to use your website effectively. You can update it, make changes, and even change hosting if you ever need to.
In the digital age, your website is the core of your online presence. You should own it, control it, and have the power to do with it as you wish. At Black Raven, we're committed to making this a reality for every client we work with. It's not just about ownership; it's about empowering you to succeed in the digital world. So, who owns your WordPress site? The answer should always be – you do.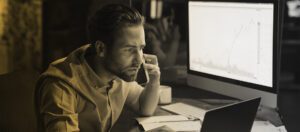 It's a question that might not cross your mind until it's too late. Depending on your circumstances, the answer can vary wildly. It could be
Read More »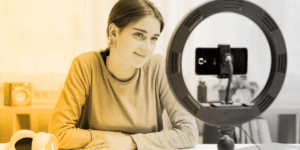 Since social media and video platforms have made their way into everyone's pockets, video has become an indispensable tool for businesses looking to effectively market
Read More »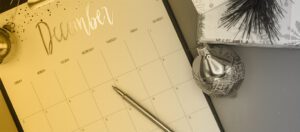 The holiday season presents a golden opportunity for businesses to connect with their audience in compelling and memorable ways. In this guide, we'll emphasize why
Read More »