5-Star Customer Reviews Online: Before You Get Started
Online customer reviews are a powerful marketing tool that can draw attention to your brand. These reviews are also part of a comprehensive SEO strategy. In this part 1 of our series, we're giving an overview of how to get your online review engine up and running.
Before you start prodding customers to review your business online, you'll need to ensure you have an online reviews strategy set up. That strategy does not need to be very complicated…but a little planning will make your review marketing seamless.
Work on Getting Customer Reviews Where People Will See Them
Many platforms offer up reviews: Amazon, Facebook, Yelp, Google. Focus your efforts on getting reviews on the platform your customers are most likely to check when shopping for your product or service. For example, if you own a bed & breakfast, you'll want great reviews on Yelp and Tripadvisor. But if you are a professional providing a service locally (like a clinic or tax accountant), start with Google first—after filling out your Google My Business profile.
(Not sure where people are looking for reviews? Just ask your current customers.)
Make Sure Your Listing Is Claimed
That Google profile bit brings up our second point: Claim your listing first. For some platforms, you will need to verify your information before getting reviews. You will definitely need to claim a listing to respond to any reviews.
Here are pages to claim listings for some major review sites:
Google My Business (formerly Google Local)
(Don't see your favorite? A quick google search with the site and "verify a business" should find the appropriate page.)
Set Up Your Metrics
Having a goal of "more 5-star reviews online" is fine, but it's not terribly specific. To really measure progress, you will want to choose some concrete things to measure. These should include at least one measurement of the reviews themselves, such as number of reviews, average review, number of 1-star and 5-star reviews, emotional tone of words used, and so on. Then, determine how reviews link up with your business growth, and choose a metric that makes sense for your business (online conversions, foot traffic, referral rate, etc.).
Having these metrics is a great motivator: It reminds everyone that time spent getting reviews (and responding to them) is time well spent as reviews continue to bring in new business.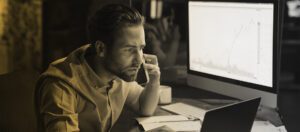 It's a question that might not cross your mind until it's too late. Depending on your circumstances, the answer can vary wildly. It could be
Read More »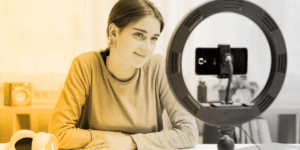 Since social media and video platforms have made their way into everyone's pockets, video has become an indispensable tool for businesses looking to effectively market
Read More »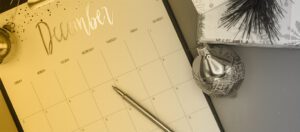 The holiday season presents a golden opportunity for businesses to connect with their audience in compelling and memorable ways. In this guide, we'll emphasize why
Read More »