Schedule Your Social Media Posts with These Popular Management Systems
When a business juggles multiple social media platforms, using a comprehensive social media management tool becomes essential. Without management software, a person manually needs to visit each platform at the intended publishing time to post content. When posting multiple times a day across multiple platforms, it's easy to see why manually doing so becomes unsustainable quickly.
Social management tools allow businesses to schedule content in advance and track analytics. Also, they are designed to allow teams to collaborate. A worthwhile social media management tool must have the ability to:
Support multiple social platforms
Schedule future posts
Include detailed analytics
Scale with your business in a way that's affordable
If the social management tool you're interested in has a free trial, it is certainly worth taking advantage of it. A free trial allows you to test the features and user experience before committing.
Top 3 Social Media Management Tools
At $5 a month per social channel, Buffer is highly affordable for small-to-medium businesses that manage a few social channels and have one person managing them. Buffer includes analytics, a landing page builder, tailored posts for each social channel, and much more.
Hootsuite offers a 30-day trial and connects with over 20 social media platforms. It is known for having the most comprehensive analytics, although some reports might cost extra. While not the most budget-friendly option, Hootsuite has extensive features and a history of being one of the best tools for social media management.
SocialPilot is an all-in-one marketing tool designed to simplify creating social media schedules. Also, it is easily the most affordable on our list. SocialPilot offers the ability to have 25 social media accounts with two team members for $50 a month. It includes all of the standard features a social media management tool is expected to have. It also offers the ability to connect client accounts directly through the software, which strengthens cybersecurity.
5 More Social Media Management Tools
While these social management tools didn't make the top list, they are still leaders in their industry. Which tool you choose may come down to what feels best to use. If the options above aren't suitable, consider these honorable mentions:
Businesses that require an "all-inclusive" platform might also consider:
There are more than a handful of social media management tools that have become popular. Which tool is right for your business will depend on a number of factors that include the pricing plan, user interface, social channels needed, and desired analytics features.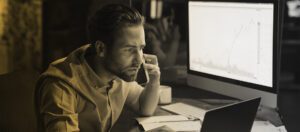 It's a question that might not cross your mind until it's too late. Depending on your circumstances, the answer can vary wildly. It could be
Read More »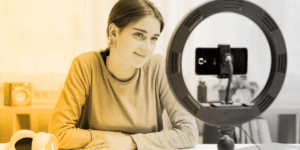 Since social media and video platforms have made their way into everyone's pockets, video has become an indispensable tool for businesses looking to effectively market
Read More »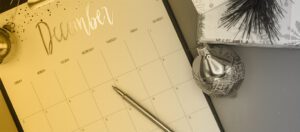 The holiday season presents a golden opportunity for businesses to connect with their audience in compelling and memorable ways. In this guide, we'll emphasize why
Read More »