Balance SEO and User Experience on Your Website
User experience (UX) design is concerned with how to engage visitors in a way that makes using a website easy and enjoyable, toward the goal of converting customers. Search engine optimization (SEO) increases traffic to a website by using keywords and common practices to communicate with search engines.
As Google's algorithm has improved, many UX practices create positive SEO results. For example, a website publishes a fantastic blog post with keywords and quality information. When users visit the link, the page lacks white space and is cluttered with advertisements. Within seconds, they back out and choose a different link. That short time spent on the page sends a signal to Google that this page is not a good result for that query, and over time, SEO ranking is lost.
Top Website SEO Practices that Improve UX
As algorithms have improved, there is no longer a need for websites to stuff their pages with keywords. Now, a clean layout with clear navigation and high-quality content satisfies both SEO and UX requirements. Here are three more SEO practices that will also improve UX:
Secure Your Website with an SSL Certificate
An easy way to gain user trust is by adding an SSL certificate to your website. In short, this protects users' information, making your site secure for customers and encrypting every form of communication. Google provides a small ranking benefit, and users will know their connection is secure.
Ensure Your Website is Mobile-Responsive
UX and SEO will both suffer if your website is not mobile-friendly. In 2020, 68.1% of all website visits around the world came from mobile devices. That means most visitors on your website are viewing it from their phone or tablet. When a website is mobile-responsive, the bounce rate decreases, screen load times are faster, and users are able to easily share the content.
Create Keyword-Rich Headers for Improved Website SEO
UX utilizes visual hierarchy in order to highlight the most important information and direct the visitor's experience. The largest text, from a UX perspective, will generally also be the most important text from an SEO perspective: Search engines look at headers and subheaders to determine what the page or post is about. This is a vital place to balance UX and SEO.
While there are many factors for both SEO and UX, balancing the most important principles of each will produce the best outcome for both. When a website can provide high-quality information while being easy and enjoyable to use, SEO and UX are successfully balanced.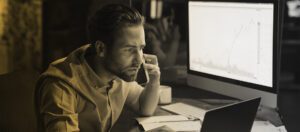 It's a question that might not cross your mind until it's too late. Depending on your circumstances, the answer can vary wildly. It could be
Read More »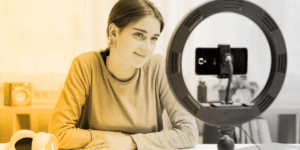 Since social media and video platforms have made their way into everyone's pockets, video has become an indispensable tool for businesses looking to effectively market
Read More »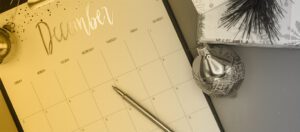 The holiday season presents a golden opportunity for businesses to connect with their audience in compelling and memorable ways. In this guide, we'll emphasize why
Read More »