Social Media Strategy: Start with Your Strongest Platform
Social media marketing is an important way for businesses to expand their reach and broaden brand awareness. The first step to launching a social media marketing strategy is choosing what platform you will use. Start by determining your business' goals, content, and audience. From there, you can determine the right platform for your brand.
Choose a Foundation for Your Social Media Strategy
Whether your brand is best suited to Instagram, YouTube, LinkedIn, TikTok, or one of the many other platforms, choose one and master it. Each social media platform is different, and success looks different on each platform. Instead of trying to learn two or three different platforms right away, choose the one that will be the strongest for your business.
Consider your brand and what products or services are offered. For example, a B2B product is likely best marketed on LinkedIn. Travel services and lifestyle brands may find a good fit with Instagram. A line of make-up might use YouTube or TikTok, depending on the audience.
Once you have identified your strongest platform, work on having a consistent publishing schedule and maintaining your community. Then you can expand your social media marketing reach one platform at a time; this will allow you to develop a winning strategy that is tailored to each platform.
Define Your Marketing Goals
It is important to determine what your social media marketing goals are before choosing a platform. Again, each social platform is unique, and they offer different marketing possibilities for a business.
For example, Messenger via Facebook allows customers to easily contact a business and receive fast responses. On the other hand, increasing brand awareness or reaching a new target market might be more important to your business..
Identifying your social marketing goals will allow you to position your brand accordingly.
What Type of Content Do You Create?
Social media is often an avenue through which companies promote the content they create. A company that wants to inform its audience with white papers would probably not use TikTok to promote their business. Consider what types of content you want to create and distribute through social media channels. What platform will work best for your brand?
Strengthen Your Social Media Strategy Where Your Audience Logs On
Finally, and most importantly, where does your audience engage online? If you're trying to speak to middle-aged women with two children, Meta (formerly Facebook) is a good contender.
However, let's say that mom of two is also a high-powered professional—LinkedIn might be the place. You also need to consider what she's doing. For a how-to tutorial, she'll probably check YouTube. But when planning new recipes, she might use Pinterest.
It's important to combine all of the previous considerations we've discussed alongside this question: Considering your product or service, where is your target audience most likely to find you?
Creating a social media marketing strategy from scratch can feel overwhelming. It's best to determine the strongest platform for your business and start there. Not only will this produce more successful results in the long term, it also will make managing social media easier now.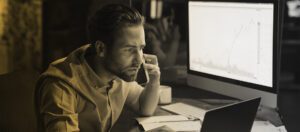 It's a question that might not cross your mind until it's too late. Depending on your circumstances, the answer can vary wildly. It could be
Read More »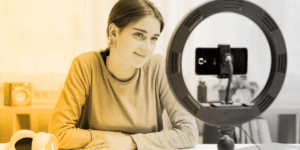 Since social media and video platforms have made their way into everyone's pockets, video has become an indispensable tool for businesses looking to effectively market
Read More »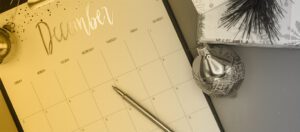 The holiday season presents a golden opportunity for businesses to connect with their audience in compelling and memorable ways. In this guide, we'll emphasize why
Read More »