Blog Writing Tips: How to Use Research to Guide Your Blog Topics
Sometimes it isn't blog writing tips you need, but topic choosing tips. Two areas of research are particularly helpful for determining your business blog topics:
Studying audience demographics helps clarify your target market and the topics they want to read about, and
SEO and keyword research uses data to guide your topic selection.
Know Your Audience
If your target market is a specific group like college students, retirees, or dermatologists, you've automatically narrowed down your topic list. If you're trying to reach college seniors, retirees in Nebraska, or dermatologists who specialize in skin cancer, it's narrowed down even further.
It's hard to write a blog if you don't know who you're writing it for. Who is your ideal reader? What do they want or need to know? Use your existing customer database to come up with a description of the perfect customer. Develop a few personas. In addition to the basics (For B2C: age, education, financial status—For B2B: location, size, revenue) consider their goals, motivation, and pain points. Also, choose blog topics that speak to these personas about those particular concerns.
Blog Writing Tips for Ranking Well for SEO
The next step is to figure out what people are searching for and how many other people are writing about it. You will find a lot of content written about frequently searched keywords. So, using detailed long-tail key phrases can help find the sweet spot between high search volume and keyword phrases for which there is a lot of competition.
For example, instead of writing a post using the keyword "retirement" try "retirement in Nebraska". And don't forget about the searcher's intent. Should your key phrase be "retirement communities in Nebraska" or "retirement financial advisors in Nebraska"? Obviously, two very different topics with two different searcher profiles.
Getting ranked high on a SERP (search engine results page) is accomplished through keyword research. So imagine what your ideal reader is typing into the search bar to come up with a keyword or phrase. Using an online SEO keyword research tool offers a more data-driven approach.
Collecting and analyzing the data necessary for demographic and keyword research takes time and effort. In addition, you need an understanding of how to put the data to work for your business blog. Partnering with a marketing agency that can help with this analysis and come up with a plan for your content is an investment worth considering.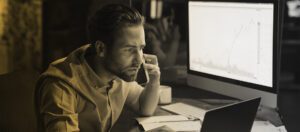 It's a question that might not cross your mind until it's too late. Depending on your circumstances, the answer can vary wildly. It could be
Read More »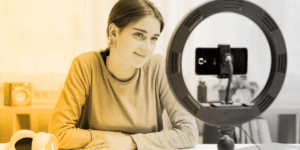 Since social media and video platforms have made their way into everyone's pockets, video has become an indispensable tool for businesses looking to effectively market
Read More »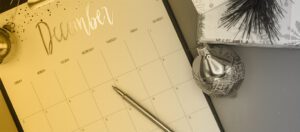 The holiday season presents a golden opportunity for businesses to connect with their audience in compelling and memorable ways. In this guide, we'll emphasize why
Read More »