What Kinds of Brands Should Advertise on Twitch?
Twitch is a streaming service where entertainers broadcast their activities live for their audiences. Twitch was founded in 2011 and focused primarily on gaming content. The platform has since expanded to include non-gaming content, including their increasingly popular "just chatting" channels. As a result, more major brands are choosing to advertise on Twitch.
Twitch differs from other platforms in several notable ways. Firstly, it has a high level of interactivity among viewers and streamers, primarily via its built-in chat capabilities.
Why Advertise on Twitch?
Twitch holds many advantages for brands looking to advertise. Seventy percent of its audience is in the 16-to-34 demographic and skews male. This is a group that has been hard to reach through traditional media channels. Ad types are similar to YouTube, with pre-roll and midstream video ads for desktop, mobile, and mixed viewing. Brands can also purchase more traditional static and animated ad placement in strategic places that users will encounter while searching for content.
Getting Twitch into Your Advertising Mix
One of the best ways brands take advantage of Twitch is by signing direct deals with individual streamers. Such deals are akin to influencer advertising on Instagram. Similarly, the more closely your brand matches what the influencer is already doing, the better the promotion will be. For Twitch, brands that do best relate to gaming or have a significant focus on the platform's core demographics.
Companies that have done well on Twitch include Wendy's, which runs a weekly stream, and food and drink brands like White Claw and Chipotle, which purchase ads. Food delivery service Gopuff wisely created a campaign that ran during late-night and early-morning streams, when ad prices were low but gamers were still going strong.
Twitch isn't the right platform for all brands. However, if you can easily connect your products to gaming or to the male, 16-to-34 demographic, then you should be able to make a big splash when advertising on Twitch.
Read more: Leverage digital content to connect with your audience.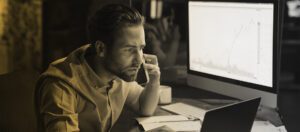 It's a question that might not cross your mind until it's too late. Depending on your circumstances, the answer can vary wildly. It could be
Read More »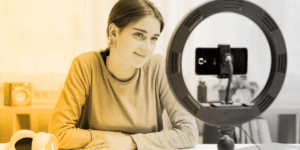 Since social media and video platforms have made their way into everyone's pockets, video has become an indispensable tool for businesses looking to effectively market
Read More »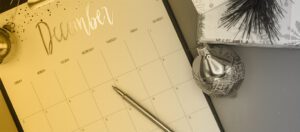 The holiday season presents a golden opportunity for businesses to connect with their audience in compelling and memorable ways. In this guide, we'll emphasize why
Read More »