Content Writing Trends to Boost Your Brand Image
Creating content is an integral part of digital marketing – it can make or break a brand. Whether describing your services or telling how your products add value to people's lives, content is the key.
With time, customers' needs, behaviors and preferences change. And that demands you to create relevant, informative, and memorable content that will keep your target audience close and paying attention. Sure, blog posts and articles address your customer queries, but to gain that competitive edge you must stay aware of top trends in content writing.
Here are some fresh kinds of written content your business can produce:
Storytelling

Storytelling remains an effective content marketing strategy for brands because people remember stories up to 22 times more than facts alone. Irrespective of age, people love to read and hear stories.

By telling your brand story or customers' success stories, you can engage readers' emotions, drive sales, conversions, and impact the ROI of your marketing campaigns.

Personalized content
The demand for personalized content is growing. By segmenting your website audiences based on behavior, location, and interests, you can create personalized newsletters, emails, and portfolios. But that's not all. You can design personalized online quizzes, calculators, clickable maps, interactive timelines, etc. – All of this can help your customers actively engage with your brand.

This trend is popular for driving high engagements and returns. If you want loyal customers, make your visitors happy first.
Next-level visuals using written content continue to be trendy in 2020 because of the fresh look and useful information. Interactive, infographic content is more attention-grabbing than static content. In fact, it is a great way to add life to visual stories.

Whether it's a statistical infographic, timeline, or comparison infographic content, it ensures knowledge retention. Infographics are not only easy to digest. They're linkable and shareable too. Guess what? They are also a great sales tool!
Google focuses on user intent to deliver the most relevant results. And, featured snippets containing key information (a summary paragraph or how-to list or information table), is located on the top of the SERPs – to satisfy user's informational queries.

Offering greater visibility to searchers, the featured snippet is the best content tactic to boost your brand recognition. Not to mention an increase in keyword rankings, website authority and conversions.
Guides and listicle articles retain their appeal over time and are easy to update – helping you maintain evergreen content. For example, "Guide to Blogging" or "Tips for Affiliate Marketing in 2020" not only helps you target specific audiences but offer them intentional and specific value. Plus, long content increases traffic and always ranks better in search results!
Creating these five types of written content in addition to blogs and articles will help you deliver more than just sales messages. You can connect with consumers on an emotional level, win customer loyalty, make your website SEO-friendly, boost brand image, generate more leads and stay ahead of the curve.
Are you ready to implement creative content?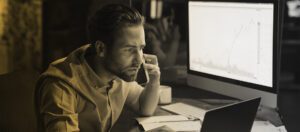 It's a question that might not cross your mind until it's too late. Depending on your circumstances, the answer can vary wildly. It could be
Read More »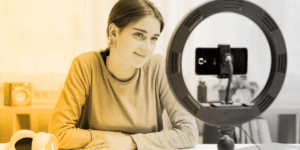 Since social media and video platforms have made their way into everyone's pockets, video has become an indispensable tool for businesses looking to effectively market
Read More »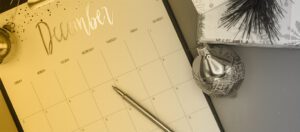 The holiday season presents a golden opportunity for businesses to connect with their audience in compelling and memorable ways. In this guide, we'll emphasize why
Read More »