Creating Captivating Instagram Videos
Video marketing is one of the most influential Instagram marketing strategies. Instagram stories, videos, IGTVs and LIVE sessions were already powerful modes of video creation and sharing, and now we also have Reels. With the introduction of Reels, more and more creators have switched to video marketing and have started making short videos. These Instagram videos can be anywhere between 30 to 60 seconds long.
Videos are clearly becoming the top type of content shared on Instagram, and there is a lot of competition in the video space. If you want to stand out from the crowd, you can use the following tips:
Set clear goals: To tell a story in a brief time can be challenging. So, before making your video ask yourself, "What am I trying to achieve through this?" and "What is my end goal in sharing this video?"

Tell a story: Storytelling is another most powerful marketing strategy. If you want your Instagram video to grab the audience's attention, then make a video that tells a story.

Light up: You don't need an expensive lighting kit to make your video look professional. You can use natural light to shoot your video and follow some basic guidelines to enhance the video quality.

Shooting your videos: You don't even need a professional camera to shoot videos for your Instagram. You can use your phone and shoot your video in landscape or portrait mode.

Video type: If you are confused about what to include in your videos, here are some suggestions:

Tutorials
Series
Videos on loop
Stop-motion videos
Time-lapse videos
Using video content will increase your viewership and help you attract the right audience.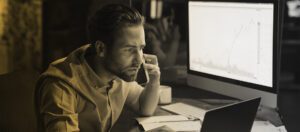 It's a question that might not cross your mind until it's too late. Depending on your circumstances, the answer can vary wildly. It could be
Read More »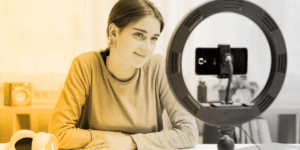 Since social media and video platforms have made their way into everyone's pockets, video has become an indispensable tool for businesses looking to effectively market
Read More »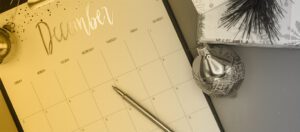 The holiday season presents a golden opportunity for businesses to connect with their audience in compelling and memorable ways. In this guide, we'll emphasize why
Read More »