Customer Service and Social Media
Social media customer service refers to offering customer support using social media platforms. It aims to address the queries and challenges of consumers.
Statistics reveal that the majority of customers prefer a quick solution to their problems. Social channels have emerged as a powerful medium for brand advertising and marketing. Present-day, where businesses are thriving at a rapid speed, customers seek prompt customer service and associate it with good branding.
All kinds of small or big organizations offer multi-channel support to retain their customers and boost sales.
Customer's hopes are high these days? How do you fulfil them?
Here are some do's and don'ts you must follow to provide coherent customer service:
DOs
Maintain a Complete Profile: Have you completed your social media profile? Or is it partially done? Your social media profile is an introductory element of your digital presence. Ensure you complete it giving relevant information and contact details.

Think before you post: Share thoughtful content. Plan content considering the following points:
Does it offer value?
What is the best format to post it?
Is it the right time to post?
Can you include some digital assets?

Consistency: The next question that pops your head now is how often should I post on social media? There is no definite answer to this. It depends on your business model and social media platform that you are using. You can consider engaging two to three times a week. In a nutshell, post regularly.

"The key to success is consistency" – Zak Frazer

Interact with your audience: Associate with your followers. Consult your Facebook audience if you are looking for recommendations. Share meaningful posts on a specific niche on your LinkedIn. Doing this helps you authenticate your brand.

Add value and build trust: Let people know you care about them. Understand their perspectives. Listen to their issues and resolve them as early as you can.
DON'Ts
Hashtags: Don't overindulge in the hashtags. Hashtags connect your post with other posts on that specific hashtag or trend. Too many hashtags label your content as junk.

Land up in the number game: It's easy to fall prey to the number game. You may have a huge follower count. But do you engage with them?
Quality > Quantity. This is the bottom line. Focus on offering value to increase brand awareness and the rest will fall in place.

Spam: Are you pouring out purposeless content? If yes, you are far away from good social media conduct. No one wants spam. Ensure you leave a better impression.

Complain: You may experience highs and lows. Don't whine publicly about the losses. Instead, concentrate to solve the issues and come up with a better approach.

Share research lacking content: Double-check the credibility of the information that you share on social media. Refrain from sharing content you aren't sure about. If you want to share, research extensively.
Wrap-Up: Customer service is directly proportional to brand exposure. Acknowledge the contribution of your consumers and you'll get high social traffic.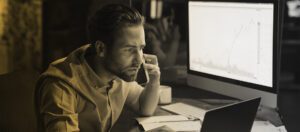 It's a question that might not cross your mind until it's too late. Depending on your circumstances, the answer can vary wildly. It could be
Read More »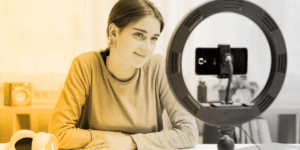 Since social media and video platforms have made their way into everyone's pockets, video has become an indispensable tool for businesses looking to effectively market
Read More »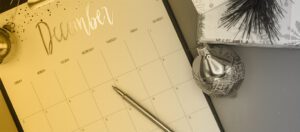 The holiday season presents a golden opportunity for businesses to connect with their audience in compelling and memorable ways. In this guide, we'll emphasize why
Read More »