Do I Need to "Refresh" or "Redesign" My Website?
These days, most changes you make to your website can be done quickly and securely. Changes that go beyond regular content updates or minor layout adjustments may require someone skilled at coding to accomplish. When you need to make more wide-ranging changes to your website's design, a "website refresh" or full "website redesign" may be in order.
So What is a Website Refresh?
Sometimes referred to as a "re-skinning", a website refresh leaves a website's core functionality and code intact. When your website serves its purposes well, but you want to update the overall look, a website refresh is ideal.
A refresh isn't only about looks. You can also take steps to improve elements of your user experience (UX) such as navigation and readability. Website refresh is the right approach when you want to improve your sales funnels, prioritize particular content, or take steps to diminish your bounce rate.
When you recognize the need to improve your website and determine the right steps, a website refresh may be all you need. With a website refresh, you can improve the site's mobile responsiveness, revise your brand image, or populate your site with new content. However, sometimes more drastic measures are needed to meet your goals.
Do I need a website redesign?
Website redesigns require more creative input and strategic planning. Above all else, you want to understand all the reasons why a redesign is needed. Then, explore all the modern tools available to you.
Time will eventually give you a reason to redesign your website. Technology never stops advancing. So if your site's current build is at least three years old, there's a good chance you have some reason to redesign it. Significant changes to your business or organization may also necessitate a full redesign of your website.
Website functionality is another area where a redesign can be your ideal option. For example, you may want to redesign your website to gain access to a new plugin that allows you to better manage your customer contacts. Or you might want to upgrade your content management system. A CMS can make it easier for key staff members to update and manage content on the website.
Maybe your website is drastically out of date, hard to read on mobile devices, and lacking in security. Perhaps you can't stand the design and want to completely reimagine the look and structure of your website.
Ultimately, the best option for you accomplishes your business goals without unnecessary spending on your part. A website redesign can be the perfect solution to your challenges. But if the changes you need can be accomplished with a website refresh, then feel free to treat it like a smaller scale project.
Work with web designers who will be honest about your website needs without trying to upsell unneeded features. Most of all, explore your options!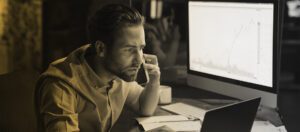 It's a question that might not cross your mind until it's too late. Depending on your circumstances, the answer can vary wildly. It could be
Read More »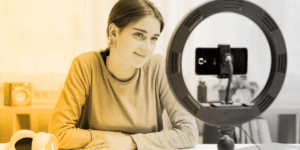 Since social media and video platforms have made their way into everyone's pockets, video has become an indispensable tool for businesses looking to effectively market
Read More »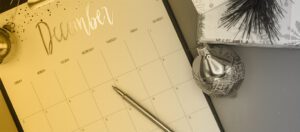 The holiday season presents a golden opportunity for businesses to connect with their audience in compelling and memorable ways. In this guide, we'll emphasize why
Read More »