Hot 2022 Web Design Trends: '90s Elements
'90s Web Design Trends are Making Nostalgic Connections
It may seem strange to reference a period that ended more than 20 years ago when we talk about the latest web design trends. However, one fact remains true: Design is cyclical. What is popular now will soon become unfashionable, while past trends are waiting for a chance to return to centerstage. Right now, many styles popular in the '90s are coming back with a fury. In particular, Memphis and Grunge design stylings project to be major players in 2022.
Memphis
As a style, Memphis is fundamentally happy and perhaps a bit unserious. This is something to keep in mind when thinking about positioning your brand. It's probably not a great choice for doctors or lawyers, but other brands that want to appear more "fun" can certainly take advantage of what Memphis has to offer. While the individual expression can vary, the core of Memphis design is bright colors; solid, simple shapes; and abstract configurations.
Memphis design is very flexible, allowing it to be used as an accent for a more minimalist design or as a central design feature throughout your website.
Grunge
At the opposite end of the spectrum is Grunge, which takes itself very seriously, despite being unruly, subdued, dirty, and even broken. Like Memphis, it's not the right look for all brands, so using it wrong could backfire. However, if your brand has a bit of an edge to it, then a grunge-style website can do a lot to multiply those efforts.
Practically, Grunge is assembled from a variety of smaller elements. What could be a website design mistake in other contexts tends to be Grunge's strengths. Torn, ragged edges are one prominent feature, as are backgrounds that are dirty, stained, or wrinkled. While Grunge isn't monochromatic, it has a limited range of generally-used colors: blacks, browns, dark greens, yellows, and oranges.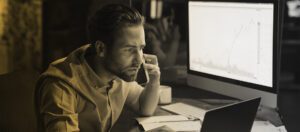 It's a question that might not cross your mind until it's too late. Depending on your circumstances, the answer can vary wildly. It could be
Read More »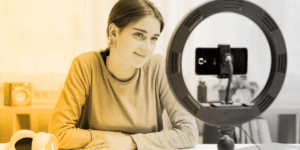 Since social media and video platforms have made their way into everyone's pockets, video has become an indispensable tool for businesses looking to effectively market
Read More »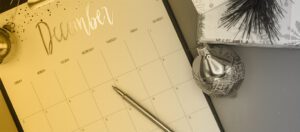 The holiday season presents a golden opportunity for businesses to connect with their audience in compelling and memorable ways. In this guide, we'll emphasize why
Read More »