How to Create an Editorial Calendar for Your Blog
A good content calendar identifies, at a minimum, topic, the dates you plan to write it and publish, and the status of the project.
The thing about "blogging when you have the time" is that you never have the time – unless you make it. How exactly does one make time for blogging? By creating a content calendar that identifies, at a minimum, your topic, the date you plan to write it, the status of the project, and when you intend to publish it.
Let's unpack this a little more.
Know Your Audience
This is especially true if you're trying to reach multiple personas. Before you can think up blog topics, you need to know who you're creating them for. Every should craft every piece of content you create with your audience in mind. Try to get in the habit of identifying which of your personas each blog will target on your calendar.
Pick a Platform
It doesn't have to be a paid project management resource, but you need more than sticky notes or an unformatted Word Doc to keep an organized editorial calendar. For free tools, we would recommend:
If you're primarily publishing blog content, any of these online tools will allow you to create a schedule for posts, including due dates, statuses, notes and additional comments.
Plan Content a Month Out
For example, make sure January's content calendar is ready before the first of the month. Creating topics in batches and spacing them out over the month helps you carve out time in advance, set a steady posting cadence, and plan around other responsibilities. It also gives you a chance to solicit feedback from any other stakeholders who need to see the calendar.
You can also plan out content quarterly. But if you want to cover trend-based and timely topics, once a month might make more sense. Also: If news pertinent to your industry breaks and you feel obligated to write about, then, by all means, do it. It can be in addition to a scheduled post, or in place of it. Your choice.
Include Some Context About Each Topic
Typing "write blog post" into your calendar isn't enough. Make sure you include:
A tentative topic title.
Who's writing it.
Which of your audience personas it's for.
The type of content (video, blog post, white paper, infographic).
Due date (define "due date" ahead of time – e.g., is then when you write the post, publish it, both?)
If applicable, whether or not the item is ready to write.
Status (Waiting, not started, in progress, written, in design, live, etc.)
Any links to sources you want to include, notes about potential tie-ins, a synopsis (if necessary), etc.
By the way, if you have a marketing calendar and it's making you claustrophobic, then you should probably keep your content calendar separate. You can certainly mark the go-live date on your marketing calendar, but leave all of the fine details to your content calendar.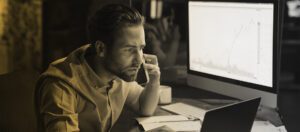 It's a question that might not cross your mind until it's too late. Depending on your circumstances, the answer can vary wildly. It could be
Read More »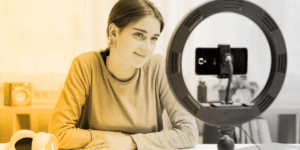 Since social media and video platforms have made their way into everyone's pockets, video has become an indispensable tool for businesses looking to effectively market
Read More »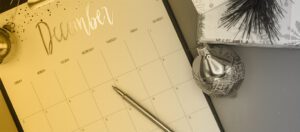 The holiday season presents a golden opportunity for businesses to connect with their audience in compelling and memorable ways. In this guide, we'll emphasize why
Read More »