Learning From Volkswagen's "The Last Mile" Campaign
This Volkswagen Advertising Campaign Draws on Nostalgia and Looks to the Future
How does a company signal change—especially when that change involves saying goodbye to an icon? A recent Volkswagen advertising campaign embraces nostalgia and exciting possibilities for the future.
The social media campaign ushered out Volkswagen's iconic Beetle and shifted the brand's focus to energy-efficient vehicles. It did so while tapping into the car's 70+ year history. Volkswagen's "The Last Mile" campaign managed to break the news without breaking hearts.
A 90-second animated video shows the Beetle's presence through various stages of a person's and family's life. But it also connects the lifetime of personal memories to pop culture figures with connections to the car: Andy Warhol, Kevin Bacon in Footloose, the Harlem Globetrotters. The piece is backed up by the equally iconic Beatles' song "Let it Be," sung by a children's choir. The tagline "Where one road ends, another begins" appears at the end as the Beetle drives over the horizon.
Here are some things that make the spot work:
Volkswagen used images that remind people of their own life events and memories in relation to the Beetle. This helps create a strong sense of nostalgia.
The news that Volkswagen will no longer produce the classic Beetle is bittersweet. They present the change as a celebration of the past, while looking toward an exciting future.
The placement of iconic figures drives repeat views of the video, as people try to spot all of the recognizable Easter eggs.
This Volkswagen advertising campaign successfully connects the past, present, and future of their brand. When it comes to your own marketing spots, ask your team: How can you tap into people's sense of nostalgia? And how can you reward multiple viewings?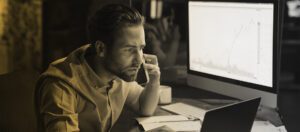 It's a question that might not cross your mind until it's too late. Depending on your circumstances, the answer can vary wildly. It could be
Read More »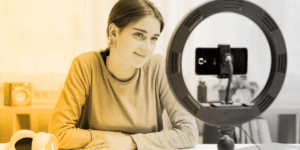 Since social media and video platforms have made their way into everyone's pockets, video has become an indispensable tool for businesses looking to effectively market
Read More »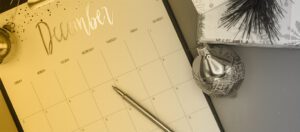 The holiday season presents a golden opportunity for businesses to connect with their audience in compelling and memorable ways. In this guide, we'll emphasize why
Read More »