Live Video: Ways You Can Use Streaming To Add Excitement To Your Video Strategy
One of the most popular strategies for any digital marketing ecosystem is video marketing. Video is widely seen as the most popular format of content to gain more followers and grow organically online.
There are many different ways in which video can be used to garner more eyeballs and also give brands their own identity online. While most video formats required a production team, that isn't the case anymore. Why? It's Live format video.
What makes live video great?
Live video streaming is a radical addition to content platforms such as Instagram/Facebook and even YouTube. It allows you (the brand) to go live on your profile and showcase some exclusive content that happens in real-time. It is an excellent way to get more people interested in knowing more about your content and brand, by providing an exclusive way to interact.
There are other examples, such as Zoom and Airmeet. Here, you can provide some expert knowledge and advice as a thought leader in the industry. These are excellent ways to interact with your audience in a fun, and most importantly, relatable format.
Potential uses of live video
Virtual events – You can host virtual events that feature industry experts to talk about a particular topic or have a panel discussion. These kinds of events can even be held in a video conference format.
Training sessions – Training sessions are another great way to utilize live video. You can have your in-house expert give a seminar over a live broadcast and share their knowledge in the form of a simple training session. This can also include a Q&A session involving audience members.
Behind-the-scenes – If what you do is unique and interesting, there may be an audience for behind-the-scenes content. If you have a special event coming up, or a large outdoor event, you can host some exclusive behind-the-scenes footage of the event through live video.

What are the challenges of these live videos?
As with any other concept, live videos have their own set of challenges and hazards –
Poor internet – Poor internet connection means the live stream can look grainy or even worse, disrupted. It's an absolute must to have a great connection before any live.
No control over mishaps – While shooting livestreams, whatever happens, happens. No time to edit out mistakes.
Playback – You'll need to determine whether or not you want to save your live videos as archived uploads.
With live videos you can effectively make a meaningful change to your video strategy and add an element of fun and relatability at a low cost.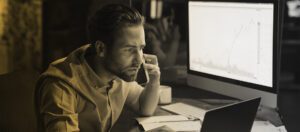 It's a question that might not cross your mind until it's too late. Depending on your circumstances, the answer can vary wildly. It could be
Read More »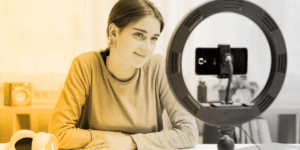 Since social media and video platforms have made their way into everyone's pockets, video has become an indispensable tool for businesses looking to effectively market
Read More »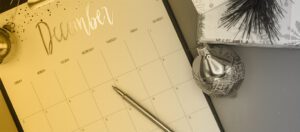 The holiday season presents a golden opportunity for businesses to connect with their audience in compelling and memorable ways. In this guide, we'll emphasize why
Read More »