Our Favorite Password Managers and Why You Should Use One
Protect your login details with these robust password managers
Do you find it challenging to remember passwords? Or do you have passwords that can be guessed easily, resulting in unauthorized access?
Maybe it's time you tried a password manager! A password manager is the best way to store your passwords. It creates unique and strong passwords whenever you create login accounts for new websites, and helps you carry your passwords everywhere you want. Simply launch the password manager, copy the password, and paste it in the login box when you are logging in.
Why use a password manager?
Here are some convincing reasons why you need to use a password manager:
Passwords are vulnerable to breaches
Trying to remember a lots of passwords won't be a problem
Put a stop to credential stuffing attacks
Convinced to try one out? Here are our favorite password managers:
LastPass:
LastPass is a dynamic built-in password generator that creates secure arbitrary passwords to safeguard your accounts against security intrusions. It provides 1 GB of online file storage space, doesn't feature any ads, and offers reliable customer support. You can also store digital records such as Wi-Fi passwords and notes.

#Pro: LastPass makes signing in easy: save your password once and you can use it anytime you need it.

Zoho helps you secure your passwords. It uses the AES-256 encryption standard to encrypt passwords (AES-256 supports the largest bit size and is practically unbreakable by brute force based on current computing power.) This password management solution allows you to share common passwords with team members. You can also login to websites directly without entering login details. The free Zoho version is quite impressive. However, it can't control Gmail passwords and doesn't permit web form filling.

#Pro: Zoho easily integrates with directories and cloud apps.

If you want to stay away from all types of password-related data breaches, Keeper Password Manager may be the right choice: it safeguards your data without compromising the confidentiality clauses. You can also assign role-based permissions to different members of your organization. Further, the tool comes with dedicated customer support, making it more comfortable to work with.

#Pro: Keeper Password Manager features an intuitive easy-to-use interface and it works smoothly across all browsers and platforms.

Digital Vault is a powerful password management tool that comes with two-factor authentication. It keeps a track of all the passwords and files, and helps you retrieve them easily when needed. You also get an actionable password strength report.

#Pro: Digital Vault provides an optional online file storage capacity. You can also fill web forms if required.
Each of these platforms will help you manage your passwords effectively, while providing unique features that may make you prefer one tool over another. So, dig a little deeper, understand what each tool can do for you, and get ready to manage your passwords easily!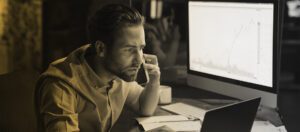 It's a question that might not cross your mind until it's too late. Depending on your circumstances, the answer can vary wildly. It could be
Read More »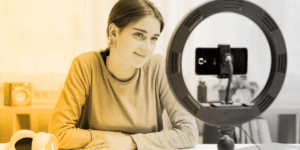 Since social media and video platforms have made their way into everyone's pockets, video has become an indispensable tool for businesses looking to effectively market
Read More »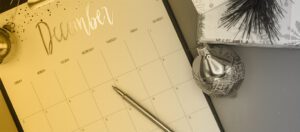 The holiday season presents a golden opportunity for businesses to connect with their audience in compelling and memorable ways. In this guide, we'll emphasize why
Read More »