Social media lessons to learn from Spotify
Not too bullish on social media? Know that it's 2020, and social media is not just "social" anymore. Talking in terms of marketing, it's turned into an underutilized media channel for marketers. And if you're into marketing, it's time to give social media a taste.
With billions of people on social media, you've got an enormous opportunity to tap into the ocean of possibilities. Thousands of brands are leveraging social media platforms to engage with their customers, allowing them to connect with their audience and understand their needs.
One such brand is Spotify!
The audio streaming platform has been successful in social media games. Despite its differences with Taylor Swift and Neil Young, its brand reputation remains intact.
So, what is it that they're doing differently? What social media lessons can you learn from Spotify?
Tailored posts – if you look at Spotify's social media images, they're tailored to fit into each channel's best capabilities. Its Instagram posts are more artist-centric, whereas, on Facebook, they use bite-sized auto-play music videos.
Allow users to express their creativity – Spotify captures attention by encouraging its audiences for customising covers, playlist, gifs, animated images, memes, etc. This allows users to express their creativity within the platform.
Furthermore, Spotify is well-known to connect through creative visualisations on songs and albums.
Personalized user engagement – Spotify focuses on creating more personalized user engagement by showing tweets, @user mentions, adding humorous, and engaging tweets.
Also, with interactive questions, it aims to spark a conversation. The audio streaming app goes one step ahead by cracking jokes, conducting polls, and creating more themed content.
The best part is when it stood with the Black community after the George Floyd case with a few sensible messages followed by a separate playlist featuring all the black artists.
Conclusion
So, as a social media person, you can learn to get out of your comfort zone like Spotify; posting something outside the songs or music realm, and witty enough to spark a conversation. Also, you can support a social cause in your own way to give back to society.
Finally, don't be afraid to experiment and be humorous. Be open to criticism and negative views, for they give you a chance to improve.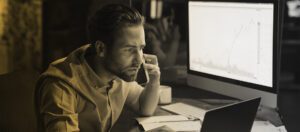 It's a question that might not cross your mind until it's too late. Depending on your circumstances, the answer can vary wildly. It could be
Read More »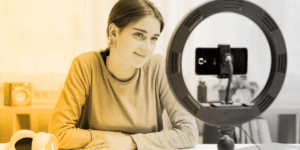 Since social media and video platforms have made their way into everyone's pockets, video has become an indispensable tool for businesses looking to effectively market
Read More »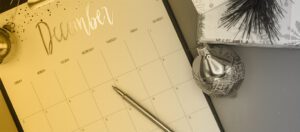 The holiday season presents a golden opportunity for businesses to connect with their audience in compelling and memorable ways. In this guide, we'll emphasize why
Read More »