Social Media Marketing Trends Heading Into 2021
Social media has drastically changed the way businesses of all sizes communicate. From building an online presence for a new brand to targeting a specific audience, increasing brand awareness, driving inbound traffic, search engine rankings, customer loyalty, and brand authority – social media is a powerful marketing tool.
But the competition is fierce! Here are some social media marketing trends that you should implement to stay ahead in the digital game.
Ephemeral content
This refers to content with a short life span, such as Instagram stories composed of images or videos that trigger an urgency to respond immediately. Viewers don't want to miss the chance to download that free ebook, coupons, sign up for the free course, etc.
The "fear of missing out" has made this type of short-lived content one of the most versatile social media marketing tools. This trend is sure to persist beyond 2020 because every business values the quick response from their audience. Don't you?
Video content
Everyone loves videos, including Google and other popular search engines! Just like images, videos are memorable and support knowledge retention and recall. Did you know 72% of people prefer to learn about a brand using video over text?
Embedding short videos in content or uploading on YouTube can increase your social shares, trust, credibility, and spike your conversion rates. Also, it's hard to ignore the growing impact of video ads. They are far more effective than static advertising.
Live stream/ Virtual events
Live stream content on different social media platforms is a powerful way to reach your audience right now. A live stream can be anything – an online Q&A session about your products, webinars, or live training sessions.
Not only can users like and share your content in real-time, but they can also engage in a conversation with you that can translate into intimate connection and brand loyalty. Not to forget, the strong sales conversions!
Such virtual events are a brilliant opportunity to go global at a low cost in a short time! During these lockdowns and travel bans, it's like an effective way to connect with your audience.
Artificial intelligence, AR and VR technology
AI chatbots are starting to perform even better than humans to resolve common queries – this is a trend that will remain beyond 2021. Augmented and virtual reality are providing incredible shopping experiences to consumers.
Features like the ability to try on makeup before buying and photo filters in Snapchat – are engaging and addictive. Altogether these advanced tools help your customer gain quick access to your content. In return, you can track user behavior and better understand their needs. Besides providing customized services, you can quickly increase your brand image and value.
Influencer marketing
It refers to a collaborative and creative partnership on social media that is cost-effective and builds audience trust. Hiring micro-influencers–with a decent fan following and positive influence on people–can help your brand reach a niche market. Natural publicity through their honest product reviews and feedback will motivate other prospects. By engaging with several micro-influencers, you can quickly double the reach and generate high ROI.
These are five exciting social media marketing trends for happy and profitable marketing.
If you find this post helpful, leave a comment sharing what you think will be important to social media marketing in 2021.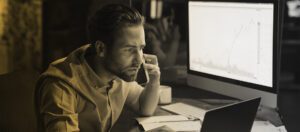 It's a question that might not cross your mind until it's too late. Depending on your circumstances, the answer can vary wildly. It could be
Read More »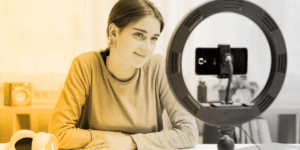 Since social media and video platforms have made their way into everyone's pockets, video has become an indispensable tool for businesses looking to effectively market
Read More »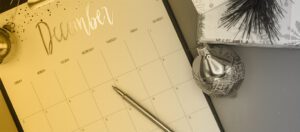 The holiday season presents a golden opportunity for businesses to connect with their audience in compelling and memorable ways. In this guide, we'll emphasize why
Read More »