Some Reasons to Move to G-Suite or Office 365
There are some things that no modern businesses can do without:
File storage.
Business email.
Productivity tools (word processing, slide-deck building, spread sheets).
And if there's one thing that startups, organizations with cobbled-together proprietary systems, and very small-business owners all learn sooner or later, it's that G Suite and Office 365 are the best and most cost-effective options on the market. Here are five reasons why:
You Get More Than Email
Both platforms bundle apps together that cover most of your business's most basic needs.
With G suite, you get access to:
Gmail.
Google Drive.
Google Docs.
Sheets.
Slides.
Calendar.
Keep.
Hangouts.
And more Google apps.
With Office 365, you get:
Outlook.
OneDrive.
Word.
Excel.
PowerPoint.
OneNote.
Skype.
Other Microsoft programs.
Personalization
Either platform lets you personalize your email with your brand. For instance: hello@blkrvn.co is our primary contact email for anyone who wants to learn more about our services. G Suite and Office 365 let you do the same for your business email addresses (name@yourbusiness.com). They also make it easy to manage employee credentials and designate different levels of access to files.
Predictable Pricing
Both G Suite and Office 365 have incredibly simple monthly pricing models. Basically, you pay a fixed amount per month per user. This makes it easy to manage your costs.
Simple Collaboration
First, there's the communication aspects of each platform: G Suite has Hangouts and Office 365 has Skype. Both offer chat, video conferencing and voice over IP.
Second, both platforms have highly collaborative apps for word processing, building slide decks, managing spreadsheets, creating calendar events and more.
G Suite offers:
Google Docs.
Sheets.
Slides.
Calendar.
Keep (a note-taking app).
Office 365 offer:
Word.
Excel.
PowerPoint.
Outlook calendar.
OneNote (the Microsoft equivalent of Keep).
Scalability
What happens if you find that you need more storage per business user? Or that you need access for more business users?
In scenario one, you just change plans so that each user can have more, if not unlimited, storage. In scenario two, you just add more users to your plan.
Both G Suite and Office 365 make it incredibly easy to scale your plan, which comes in handy for a business that has intent to grow.
So Which Is Right for Your Business?
The costs are relatively on par, with G Suite possibly having a slight edge over its counterpart. G Suite is also a little easier to set up and manage than Office 365. Meanwhile, 365's desktop apps are some of the best on the market, particularly if you're running an office full of Windows computers.
So it'll partly just come down to preference. Otherwise, you can't really go wrong with either platform.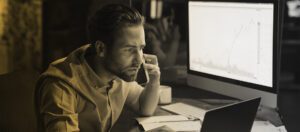 It's a question that might not cross your mind until it's too late. Depending on your circumstances, the answer can vary wildly. It could be
Read More »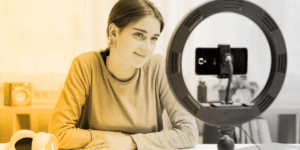 Since social media and video platforms have made their way into everyone's pockets, video has become an indispensable tool for businesses looking to effectively market
Read More »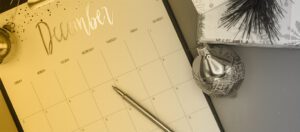 The holiday season presents a golden opportunity for businesses to connect with their audience in compelling and memorable ways. In this guide, we'll emphasize why
Read More »