The Evolution of UI and UX: Looking at Amazon.com
The UI and UX of websites have clearly evolved over time – today, they are much cleaner, crisper, and intuitive. Or at least, that's how websites should be! Let's look at how Amazon, the world's largest internet company, has experienced significant UI and UX changes since it was first launched:
Amazon's original website – Amazon's first website was launched in July 1995. Its logo had a simple 'A,' and its color scheme was quite simple. It was mostly gray.
Amazon home page – Amazon's website underwent some changes in 1997. A sidebar was introduced that gave the website a friendly interface. Reviews and book covers were included on the website to provide more knowledge about the company to the users.
Logo experiment – In 1998, they did some additional Logo changes and introduced some changes to the website. New tabs were introduced as their ambition had grown beyond bookselling.
Introduction of tabs – In 1999 Amazon started selling other products like toys, games, and electronics. They added a right sidebar and experimented with auction listings.
The modern Amazon logo – In 2000, Amazon introduced the Amazon logo that has a smile on it. Designer Anthony Biles created this logo that has an arrow that connects z with a.
In the same year, Amazon diversified its product and started selling many items apart from toys, books, and electronics. The tabs expanded and were refined for various categories such as baby items, cell phones, and ebooks.
Tabs refined – In 2002, Amazon experimented with a limited number of prominent tabs, and till 2005 the on and off relationship with tabs continued. In 2005, the tab structure was utterly changed, and the Kindle ebook reader was first launched in 2007.
Fast forward to 2012, Amazon gave their website an updated look with orange fonts, bolded texts, and show prices.
Minimalist design – In 2015, the homepage was given a modular design, and from 2016 to 2019, Amazon continued to refine its website and gave it a simple look.
There's a lot to learn from Amazon's website evolution – Don't be afraid to make bold changes to improve the experience for your website's visitors!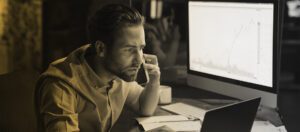 It's a question that might not cross your mind until it's too late. Depending on your circumstances, the answer can vary wildly. It could be
Read More »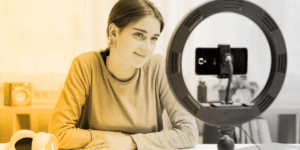 Since social media and video platforms have made their way into everyone's pockets, video has become an indispensable tool for businesses looking to effectively market
Read More »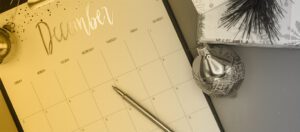 The holiday season presents a golden opportunity for businesses to connect with their audience in compelling and memorable ways. In this guide, we'll emphasize why
Read More »