What Is a Multisite and How Can It Benefit Your Business?
There are two main ways to manage multiple WordPress sites:
You create separate WordPress accounts for each site and use a plugin to help you manage those sites from one dashboard
You use the multisite feature, which lets you manage many sites from a single WordPress installation.
Why Would You Use a Multisite?
Think of a multisite as a network of many sites that are managed through one WordPress installation.
It can be 37 sites, or, in the case of WordPress itself, 37 million. That's right: WordPress is the biggest multisite network of all.
The best reason to have a multisite is that you have many sites – think dozens if not hundreds, thousands (or millions in the case of WP) – that will share a theme and plugins, and have similar functions. For example:
You have many different retail franchises in various locations.
You operate a large network of blogs on different subjects.
You're, say, a school and you want to offer departments, teachers, and students the ability to create their own subsites or blogs.
You have multiple applications or services with unique brands that complement one another (e.g., a suite of tools that can be sold as one or a la carte).
With a multisite, there is a single Super Admin in charge of choosing themes and plugins. Because the subsites are unified under a single instance and use a shared database, they're much easier to connect and manage in a unified way.
Individual site admins under the Super Admin have some freedom to choose templates and manage certain aspects of their site such as copy and imagery.
Why Wouldn't You Use a Multisite?
For one, sub-admins underneath the Super Admin have limited control. This means WP's multisite feature is impractical if the websites you have are very different in terms of theme and function. Other reasons not to use the multisite feature include:
You only have one website.
Your hosting plan doesn't support multisite.
You have sensitive data that requires separate databases.
A few other things to keep in mind:
With multisite, downtime to your server will affect all your sites.
A breach of your server means a breach of all your sites.
Some plugins won't work with your multisite.
How Do I Create a Multisite?
For the most part, creating a multisite is easier than multiple site installations. The process has some nuances, which WordPress has documented here.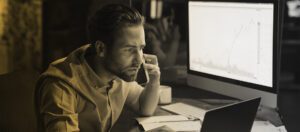 It's a question that might not cross your mind until it's too late. Depending on your circumstances, the answer can vary wildly. It could be
Read More »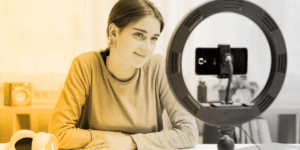 Since social media and video platforms have made their way into everyone's pockets, video has become an indispensable tool for businesses looking to effectively market
Read More »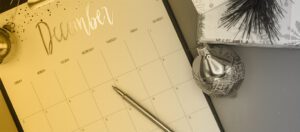 The holiday season presents a golden opportunity for businesses to connect with their audience in compelling and memorable ways. In this guide, we'll emphasize why
Read More »