Don't Miss Christmas: A Guide to Develop Your Holiday Content
The holiday season presents a golden opportunity for businesses to connect with their audience in compelling and memorable ways. In this guide, we'll emphasize why planning ahead for Christmas and holiday marketing campaigns is crucial. By avoiding last-minute preparations, you can ensure you don't miss out on your full season potential. Let's embark on a journey through the holiday marketing timeline, so you're well-prepared to make the most of it.
Reach Your Audience
September/October: Lay the Foundation
Depending on your business, September or October will be the best time to begin your holiday marketing marathon. Start by brainstorming and developing a comprehensive marketing plan.
Consider topics, themes, and promotions that resonate with your audience's holiday priorities.
Set clear goals and objectives for your campaigns to measure success accurately.
Plan ahead to craft engaging blog posts, videos, and social media campaigns that captivate your audience.
Don't forget your website! Ensure it's mobile-friendly and optimized for a seamless user experience.
Align your content and graphics with the holiday spirit while maintaining brand consistency.
Start building and segmenting your email list for targeted holiday promotions.
Important tip: Don't kickstart Christmas promotions right after Halloween; instead, ease into Thanksgiving before diving into full-fledged Christmas promotions.
Early November: Launch Your Campaign
As November arrives, finalize your content calendar and ensure your planned content is on track.
Start teasing your audience with hints and previews of upcoming promotions to build anticipation.
Update your website and consider creating a dedicated holiday/promotion landing page.
By this time, you should be ready to launch promotions for Black Friday and Cyber Monday, two of the biggest shopping events of the year.
Mid-November: Engage and Connect
Mid-November is the perfect time to launch your Christmas content and promotions.
Engage your audience with content that resonates with the holiday spirit.
Implement Thanksgiving-themed content and promotions to capture the attention of early holiday shoppers.
Don't forget to run targeted email campaigns and consider collaborating with influencers and brand ambassadors to expand your reach.
A Successful Holiday Season
Late November: Seize the Opportunities
As we approach the pinnacle of holiday shopping, increase your marketing efforts for Black Friday and Cyber Monday.
Deploy engaging social media campaigns that highlight your deals and promotions.
Consider investing in paid advertising campaigns on relevant platforms to maximize your reach.
Maintain a consistent flow of valuable content so you don't get lost in the Christmas advertising deluge.
December: Maintain Momentum
December is all about keeping that momentum going. Research shows that there are still plenty of late shoppers to capture throughout the month.
Maintain a consistent presence on social media with engaging content that speaks to the holiday season.
Implement countdown promos and daily deals to keep your audience engaged and excited.
Leverage user-generated content and encourage sharing to create a sense of community.
Don't forget to send personalized holiday greetings via email to show your appreciation to your loyal customers.
Keep a watchful eye on customer inquiries and feedback, responding promptly to maintain exceptional customer service.
After the Holidays: Reflect and Plan Ahead
Once the holidays are over, it's time to look back and take note of what worked and what didn't. Even campaigns that underperform against your expectations offer incredibly valuable insights for your future marketing efforts.
Extend your marketing push with post-holiday promotions to maximize the season's impact.
Gather customer feedback and data to inform your future marketing strategies.
Evaluate the success of your holiday campaigns, analyzing results to identify areas for improvement and optimization.
Get Started Before it's Too Late!
The holiday season is a fantastic opportunity for businesses to connect with their audience and drive sales. By planning strategically and following our holiday marketing timeline, you can ensure your brand stands out and achieves its goals during this festive season. Don't miss the chance to make a lasting impression and boost your business.
Start planning early, and let the holiday magic begin! For expert guidance in creating your holiday marketing strategy, don't hesitate to reach out to Black Raven AFC.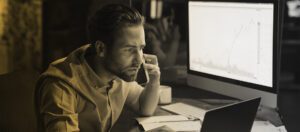 It's a question that might not cross your mind until it's too late. Depending on your circumstances, the answer can vary wildly. It could be
Read More »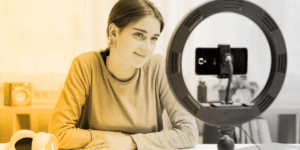 Since social media and video platforms have made their way into everyone's pockets, video has become an indispensable tool for businesses looking to effectively market
Read More »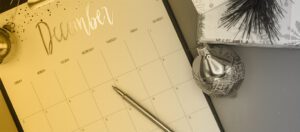 The holiday season presents a golden opportunity for businesses to connect with their audience in compelling and memorable ways. In this guide, we'll emphasize why
Read More »