Emerging Instagram Marketing Trends for 2022
Instagram remains one of the best social media platforms for promoting a business. With a cool one billion users, the platform is second only to Facebook. The visual focus of Instagram sets it apart from other platforms. With a wide range of features (Reels, Stories, Live video, etc.), Instagram offers brands a holistic way to offer value and build community. Thanks to the platform's importance, marketers will continue to keep an eye on Instagram marketing trends as they emerge.
Top 3 Instagram Marketing Trends Emerging in 2022
In the past few years, Instagram has transformed as an app. Where likes and comments on stagnant images used to reign supreme, now the app prioritizes engagement across its many features.
Creator-Driven Affiliate Sales
In June of last year, Instagram announced: "a native affiliate tool that will allow creators to discover new products available on checkout, share them with their followers and earn commissions for the purchases they drive — all within the Instagram app."
This change is going to have a massive impact on Instagram and the way brands can utilize the platform. Youtube advertising commissions have allowed a generation of creators to make videos full-time. Also, this is going to make it much more accessible for influencers to make a living as well. Soon, brands will have an entirely new way to organically acquire affiliate marketers.
Chronological Order Returns (+ New Feed Options)
The original Instagram app displayed a user's social feed in chronological order. Back then, this allowed a user to truly catch up with every creator they follow. In 2016, this beloved feature was replaced with the algorithmically sorted feed we have now.
So why is Instagram finally reintroducing chronological feeds? U.S. lawmakers have been focused on mitigating the dangers of misinformation on social media. Proposed bills may soon enforce transparency and accountability. Social media companies know they need to be prepared.
Video Memes
Few items of content receive more engagement on social media than the video meme. This is a combination of a video and text that changes the context of the video.
For example, a fitness brand might share a video of a dog staring at a woodchuck eating pizza on the other side of a window. The text reads, "POV: It's week two of your diet and Susan brought pizza to work." The caption below the video discusses the importance of a balanced diet that isn't too restrictive.
This is a fantastic piece of marketing content that utilizes a video meme to tell a brand's story. As a result, a brand can generate a lot of engagement by utilizing this blend of comedy and brand storytelling.
Instagram Trends toward Engagement in 2022
Marketers in 2022 will continue to encourage brands to increase engagement online. As a result, this focus on building community will persuade brands to build stronger connections with users through valuable content.
In conclusion, social media users want to feel connected with the people on the other side of the accounts they follow. Utilizing Instagram to foster these interactions will be a major focus of marketing strategies in 2022.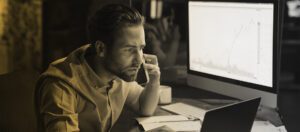 It's a question that might not cross your mind until it's too late. Depending on your circumstances, the answer can vary wildly. It could be
Read More »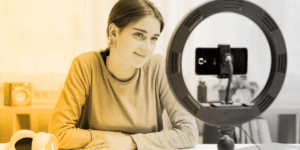 Since social media and video platforms have made their way into everyone's pockets, video has become an indispensable tool for businesses looking to effectively market
Read More »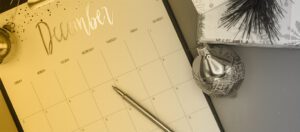 The holiday season presents a golden opportunity for businesses to connect with their audience in compelling and memorable ways. In this guide, we'll emphasize why
Read More »