Why Every Local Business Needs a Google Business Profile
Google Business Profile is a free tool for local businesses that either have a location (coffee shop) or provide a service by meeting in another location (locksmith, etc). These profiles allow local businesses to determine how the business appears in Google search and Maps. This also improves a business's local SEO strategy.
A Google Business Profile provides the search engine with an easy way to verify a local company. Nearly 80% of local mobile searches result in an in-store purchase. And 86% of people look up the location of a business on Google Maps. Creating or claiming a Business Profile is an easy way to ensure a local business appears in Google search.
Google's Local 'Snack Pack' Results
When a user searches for a local business, Google displays three different types of information. Paid advertisements are displayed at the top. Below is a map and listings for the top three relevant local businesses. After this "snack pack", organic search results appear.
Quickly, it's easy to see why ranking a local business in a Google "snack pack" would be helpful. One study found that 33% of search traffic clicked on one of these results, while 40% sought organic results.
Ultimately, a business with a highly optimized local SEO strategy will have the greatest likelihood of appearing in a "snack pack". However, the most important first step that will benefit a small business' overall standing with the search engine is to create a Google Business Profile.
How to Create or Claim a Google Business Profile
Google has made the process of creating a verified profile easy and streamlined. Visit the Business Profile webpage and click Manage Now to get started. This portal will provide the option to find a business that's already listed or create one.
Google will provide a few ways to verify the business once claimed. This includes verifying with a business email or through receiving a postcard in the mail (to the store location).
From here, Google walks through each aspect of building your profile. This includes the store hours, business description, and photos. Once verified, the Google Business portal allows the business to reply to reviews, add available products, and create ads. Business owners can even generate an easy-to-use website. Creating a Google Business Profile is entirely free. Claiming this profile immediately improves a local business' SEO and makes the business much easier to find. This makes a Google Business Profile an essential and exceptional tool that every local business should utilize.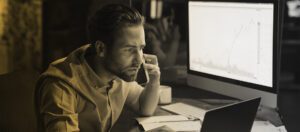 It's a question that might not cross your mind until it's too late. Depending on your circumstances, the answer can vary wildly. It could be
Read More »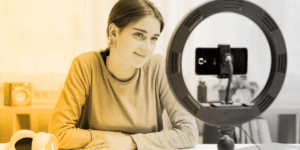 Since social media and video platforms have made their way into everyone's pockets, video has become an indispensable tool for businesses looking to effectively market
Read More »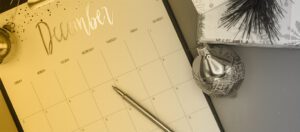 The holiday season presents a golden opportunity for businesses to connect with their audience in compelling and memorable ways. In this guide, we'll emphasize why
Read More »