Access the Benefits of Local SEO for Your Business
With the prominence of internet marketing, a local SEO strategy is essential for small businesses to create brand awareness and establish credibility. Nearly half of all Google searches are for local information. And 72% of those who did a local search visited a store within five miles. The benefits of local SEO are largely underappreciated.
Unlike national brands, local businesses require location-specific keywords. The good news is that a local SEO strategy is far more affordable than a general keyword campaign, given that there is less competition as the business is focused on a certain geographic area.
3 Steps to Reap the Benefits of Local SEO
1. Create & Optimize Google Business Profile (Bing Places, Apple Maps)
This is the most important step of a local SEO strategy. Google only wants to present accurate and verified results. A Google Business Profile (formerly Google My Business) allows a local business to directly provide Google with all of its information (for free). Google can then verify the business. It is also wise for small businesses to create a listing for Bing Places and Apple Maps as well.
Note: Continue to use that Google Business Profile! Encourage reviews, and then respond to them (both positive and negative) in a timely manner. Continue to add new photos and Google Posts to keep customers informed on business updates and changes. This continued use of GMB will keep your information fresh and your customers informed..
2. Consistently List the Business' Name, Address, Phone number (NAP)
A business needs to consider how it wants to display its name, address, and phone number (NAP). Then every detail of a business' NAP—even tiny details such as commas, ampersands, and abbreviations—should be displayed uniformly across the internet. This includes not only Google, Apple Maps, and Bing but also on the business' website and social media profiles.
3. Add Local Keywords to Website Text & Headers
Local SEO keyword research is a matter of figuring out what keywords local residents are searching to find specific types of businesses. For example, someone in LA might search, "culver city comic shop". A different person might search, "best LA comic book store."
Ideally, a business' website includes keywords that define both "what" and "where". In this case, a comic book store is "what" and Culver City, which is part of the greater Los Angeles area is "where".
When researching keywords for a local business, use this combination to find local keywords. Review the organic search results and look for patterns. Often, it is worth hiring an SEO specialist to improve key aspects of a local SEO strategy, such as keyword research.
For many small businesses, the basics of a local SEO strategy will be sufficient. However, especially in areas with denser populations, standing out from the crowd can be a challenge. When in doubt, an SEO specialist can help a small business to answer questions and implement a winning strategy.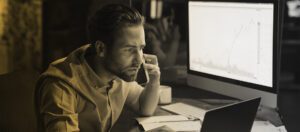 It's a question that might not cross your mind until it's too late. Depending on your circumstances, the answer can vary wildly. It could be
Read More »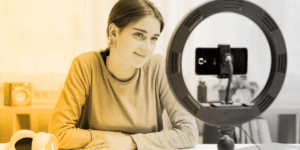 Since social media and video platforms have made their way into everyone's pockets, video has become an indispensable tool for businesses looking to effectively market
Read More »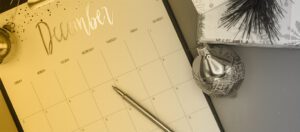 The holiday season presents a golden opportunity for businesses to connect with their audience in compelling and memorable ways. In this guide, we'll emphasize why
Read More »